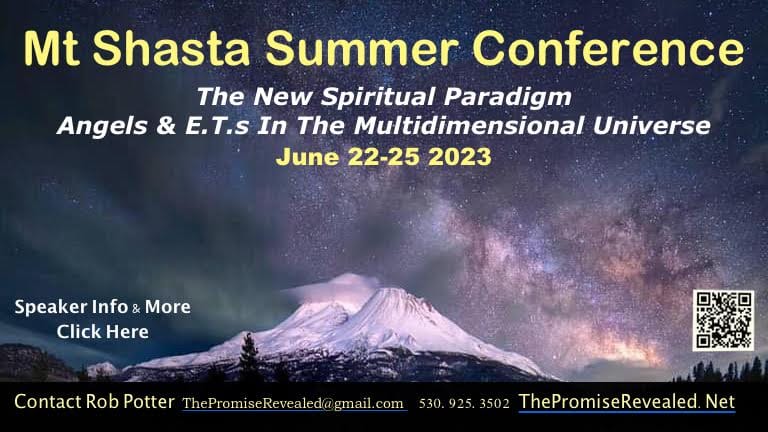 SUMMER CONFERENCE INFORMATION PAGE  
4-day tickets will eventually be $390
New Year New Conference
This year's conference will be much smaller than last Year's. after getting feedback that the conference was too "Busy" and after holding the conference in two locations for several years, I have decided to scale down the conference. Furthermore, I have shifted the dates of the conference to start the day after the summer solstice on June 22nd.
This date is being chosen to beat the heat and any possible fire or smoke problems. Last year we had no smoke but the temperature was in the high 80s and even to just below the mid-90s. I personally feel June is really THe premier month as far as enjoying the mountain and the wondrous beauty that Mt Shasta provides.
There is no disrespect to any of my previous speakers that often come to my conferences. However, to keep the conference fresh I always Will invite new speakers. I had over 30 speakers last year and the personal stress and effort have me reconsidering such an effort. I am negotiating with some amazing new speakers while retaining some of my regulars. The speaker list below is not complete as I have not been able to get commitments from many potential speakers. 
I am now offering 25 special Early Bird Tickets to this year's summer conference. I am offering this limited number of tickets for only $250. I have a very good reputation and this conference will take place. The reason these tickets are very cheap is that the speaker lineup is not yet solidified. Keep in mind, that, unlike other tickets. 
These tickets will be fully refundable between the dates of January 1st and February 28th, 2023 only.
For those who are willing to commit to attending the 10th mt Shasta summer conference in 10 years, please 
Please read this entire document very carefully the information you will need is included here, including directions and other important information. However, if you need any help at all for any reason, please call me @ 530-925-3502.
Dear Promise Friends,  I am happy to announce once again that I will host the original 10th Mt Shasta Summer Conference EST. IN 2014 Titled:
The New Spiritual Paradigm 
Angels and E.T.s in the multidimensional omniverse 
This year's conference is my continuing effort attempt to honor our unseen friends from the higher realms who are serving us here on earth. As many would agree, we are going through some very powerful increases in the light frequencies that are hitting the earth. The awareness of our multi-dimensional nature of reality is surely increasing at a record pace. 
This light is breaking down the veil and transforming all life streams. I am honoring all of the spiritual guides seen and unseen, as well as the many benevolent races watching over the earth and especially the Venusians & Pleiadeans who have taken the time to present themselves to me throughout my life.
The super federations of the local cluster of galaxies are reestablishing NEW RULES in terms of how the higher dimensional beings are able to interact with 3rd-dimensional worlds. the end of the AI and transhumanist agenda is being enforced by the 10th-dimensional reaper angels or Felidae as they are sometimes called to establish the creator's divine plan on earth and throughout the omniverse.  
We are on the threshold of a wonderful transformation for our world. Be ye not distracted & keep your mind calm focussed and firmly on the Christ Light within you. I will See you all in June. Perhaps sooner

if you want to join me on an amazing journey

The Hidden Secrets Cruise To The Mexican Rivera April 7th-14th
Introduction To The Conference & Dedication
This year's summer conference is dedicated to all of YOU
those faithful starseeds lightworkers who have held the faith for truth, and divine justice for many years. Some of you have faced tremendous negative feedback, you have stood up against intense pressure to stop trying to promote silly thoughts that have been rejected by many. Most of you have faced ridicule doubts and vitriol directed at you to defame you. Your own family and friends have rejected your supplication to open their eyes to what is really taking place behind the scenes.
You have been attacked defamed defunded and made to feel less than! This conference is for those of you who have held fast, never given up, stood your ground, and in your innermost heart done your best to be true and honest in your attempt to follow your heart, and your calling as a bringer of the light. This is the time you have been waiting for! I declare that the Victory of The Light is here. the light forces have regained absolute control in higher dimensions and are celebrating this very special time.
The higher dimensions are real though most of us only vaguely understand what these dimensions are or our place in the omniverse. The absolute truth is that we co-create our own reality very close to being demonstrated without a doubt for those of sufficient resonance to perceive with the higher dimensional sensibilities.
We the awakened are slowly succeeding in waking up others now. we are unified together & moving full steam ahead on our missions of service. It is for you that this conference is honoring. for all like-minded souls, Mt Shasta calls and awaits your presence. This is the time that you have been called to earth and for you to play your part and to serve.
The Transformation is upon us time to act
 the "science" that only recognizes the 5 senses is breaking down as the 4th-dimensional frequencies increase.  Supra luminal forces of Angels or messengers and E.T.s are patiently waiting to begin ushering our world into an incredible expansion of light. They await beyond the veil and are visible to us who see them as midwives holding our hands as we cross over into the new world that  we ourselves will forge.
the earth and her lifestreams are transforming physically through vibrational resonance into The New Earth. Iam sorry to report but many who hold on to old paradigms of thought and systems which do not reflect the creator's plan and will find, humanity's birth & growth and the transition process more difficult.
Many may in fact lose their physical shells or mortal coils as the changes will be too intense. The NEW EARTH will take much longer than many think. the planetary ascension to the 5th dimension will be a gradual process.
Do not worry God has in fact provided eternal life for all. though we do not know this on earth at this time it is the truth. Keep joy in your heart and never fail to be kind, compassionate, and patient to your brothers and sisters.
the Good news
I will say for sure so much good news is in store for the coming world it would literally knock your socks off. so remain strong in the love for the creator & be flexible as you cast away fear. Step forward boldly in the power of life over death as you now know it. Be open to learning new forms of governance, finance, and learning.  
All aspects of individual and collective endeavor are about to be radically transformed. As our society's social infrastructure breaks down there will be new innovations and technologies will be realized. The flourishment of human consciousness is building and all are invited to ride the wave.
There have been many hidden technologies that will be bought forth to aid mankind as we rebuild the world from the ashes of natural catastrophes.
No FEAR-Trust gods plan
these catastrophes are natural and will be measuring and testing mankind's faith. faith in each other and more importantly in faith in the everlasting god of creation. Please know this challenging and perilous time will be temporary but will actually make rebuilding easier. 
I will pray that this is a smooth transition and that the suffering and loss of life will be minimal. However, This will be determined by our own constant remembrances of our brothers and sisters as our family. Your sacrifices for each other and your selflessness in the face of earth's changes will be their own reward.
More Contacts to come
They also indicate they will be presenting their messages more openly to the public in the near future as human gnosis grows and the love for god increases in our world. Since the late 40 and early 50s, they have chosen messengers for the dissemination of their messages because the governments ("representatives") have refused to tell the truth. 
This method of subtle communication will continue for those with ears to hear until we end all wars, feed the hungry, shelter the homeless, and create an honest, fair, and equitable financial system based on prosperity and abundance not based on contrived scarcity and lack. A truly representative form of governance must be formed with all of humanity sharing 100% of resources for ALL.
It is clear the current system must end and we cannot let the elite 1% of corrupted officials and criminals continue to destroy our world. We must take responsibility and enact real change. Step up and realize that together WE The People of The World are THE GOVERNMENTS. We are not their "USELESS EATER" slaves they think we are.
We must stop killing our world by our irresponsible actions and destructive technologies that pollute and are destroying every natural system that supports life. We are not the only life on this planet and for this reason and many others, divine intervention has been ongoing for many years. 
Now, this unseen help has accelerated at a tremendous pace with actual battles above and below the earth and in various dimensions as well. This is taking place behind the scenes for multiple reasons but realize there have been intruders on our world for thousands of years. These intruders are finally being expelled so we the people can act as free and sovereign souls. The complexities and details of this information are now cleared to be revealed to the public. 
Please realize the most important aspect of my effort is simply to share real and clear messages from the Hierarchy of Light. I do my best to do this free from sensationalism and hype. Furthermore, and more important than revealing the dark agendas we must all overcome this with a firm resolve and above all with patience and love for our ignorant fellowmen.
The Venusians have encouraged me to share their positive message of hope and to provide more details to the public on the coming shifts within and on the earth. I have several new posts on my website with never-before-released communications from various luminaries of the Venusian command structure. 
The Reality of who is sending the messages
The Queen of Venus Lady Orda clarifies and confirms some important things as to her position as the head of the Galactic Confederation of Light. The GFL is one of many federations and alliances in our quadrant of the Galaxy. The importance of the Life of Christ as an ascended master and one of many avatars sent to earth to heal the thinking of the souls on earth is also revealed in these messages. 
Al-An is the head of the Venusian security forces who serve Venus on their planet and throughout the solar system are called in their native tongue "Sharunna".  Al-An as the senior officer sends his details to members of the "Angel Force" who watch over their people while on their missions on the earth. He also clarifies some information on several subjects. Please be sure to find these blog posts on the Victory of The Light. The 6th Dimensional Moon Base  Commander Aura Rhanes reveals more about how the Venusians clandestinely have contacted individuals on earth in the past. The Venusians serve earth without fanfare or need for acknowledgment. They sometimes are revealing their identities to the certain individuals that they do contact. They do on occasion do openly make contacts.  
However, in the past and now many with whom they have had contact have no idea there are entertaining Angels Unaware. Hebrews 13:2. In our history, many pivotal individuals have influenced human thought and thinking by simple conversations that have positively influenced our world. These influences have included science, politics, technology, finance, the arts, music, and all areas of human endeavor. 
I hope you will join my friends and me this summer as we attempt to expand the human gnosis and understanding as we seek to prepare you for the process of awakening as we move steadily into the hitherto unseen realms of light. 
There is a Divine Plan inside each and every soul if we could but realize it. Our individual and collective Ascension into the higher dimensions will eventually be realized. We are responsible participants, not spectators. We are all coming together now to heal our world. Please join us by coming together in Mt Shasta so we can combine our energy time and resources to empower each other spiritually to do this together.
Warm Regards
Rob Potter 
Program Highlights
We will have a program that includes: • Incredible Speakers- Guided Meditations • Vibration Raising Mantras • Sound Healing • Actual Videos of Many Encounters • Messages from Different ET Groups •Musical Guests •Pyramids Tesla Coils Sound Light Color Laser Crystal Show Vendors • Lake Swim Time-Evening Skywatch-Workshops and More.
The Schedule of Speakers
The schedule is not yet released. Please see below that we have many more presenters who have not confirmed yet. Raymond Keller,  Robert Potter, Viviane Chauvet, Scott Werner, Dennis Adams, Frank Chile,  Brad Olsen, Jane De Forest, Haruko, Jane Marstellar,  John Polk, and Other Guests to be announced later.
The speaker schedule will be up at the end of March most likely or early June or possibly sooner.
Speakers Biographies 
Please see the lineup of our Amazing Speakers by going to the very bottom of this page. 
——————————————————
It's all about YOU and your open and loving hearts. Although our speakers are special with advanced information and full of love and knowledge, it is really about you, our guests. 
Everyone who comes makes special contact with many amazing and brilliant kindred spirits. It is these loving associations that will enrich your lives and last a lifetime. 
You will find out you're not alone in your faith in the truth and the reality that this planet is going through a miraculous change. That we are all connected and part of the universal family of Light. 
We will enjoy the company of our fellow mankind, all lightworkers, and perhaps some secret space friends sprinkled throughout our venue. We will provide an atmosphere of community that is rarely experienced. Please bring your love and good vibes to this event. 
Vendor Participation
If you are interested in becoming a Vendor please go to this link here.  All Vendors Please go to this link here to see all Vendor information and requirements herePlease go to that page and click the link that will give you more information and form from the city about your table or booth. You will also see a video link to a video of the booth area as well at this link and at the bottom of the speaker images below. You will also see a sample of the "Peddlers Permit" form required for all Vendors. If you do want a table or booth you will get a reply from us so please send an email requesting a table to jagatdesigns44@gmail.com & cc my emailThePromiserevealed@gmail.com if you are interested in vending. Please include your name and phone number, and your Vendor table size request. We have several options available. This year the city will require some paperwork for your sales since we are on city property. We will be vending for 3 days starting the 8th-10th only at the city park. There will probably be taxes owed at the end of the conference. 
The vendor space price will be:
1. 4 foot x 2'or 1/2 Table $150 2 chairs
2. 8′ foot x 2′ Table $250 4 chairs limited number available
3. 10×10 space $300  we supply one 8 x 2 table + 4 chairs limited number available
Venue LOCATIONS – REMEMBER THESE ADDRESSES!
Mt Shasta Conference is now 4 days. This event will be held in one location this summer. This location is The Community Center-at  629 Alder Street in the City of Mt Shasta.
The 4-Day Event – We have a limited number of tickets 250 for the 4-day event. Therefore if these sell out we will not have any 3-day tickets, 2-day tickets or 1-day tickets so if you want to attend all 4 days it will be best to get to your tickets before the 250 tickets sell out! This year All tickets will only be used at  The Community Center on 629 Alder Street in the City of Mt Shasta.
The 3-day Tickets, 2-day, and 1-day will only be available in may if we do not sell out of 4-day tickets.
Check-in 
To receive your wristbands we suggest you check in early as possible according to your schedule. To check in you will need a printed receipt of the auto-reply you got when you purchased your ticket. You will also be required to provide a photo ID.  The pay pal or credit card payment receipt will also be accepted as well as the name and phone number. We will REQUIRE the Id of the person who purchased the tickets for you to receive the wristbands.
For the 4-Day check-in, you can get your wristbands at the Community Center on Alder St on June 22nd  from 8:00 AM until the last presentation of the day. If you check in on Friday you can get your 4-day tickets or 3-day tickets any time at the community center only. We ask that if you are getting your wristbands early for the 3 days that you come after lunch on the 22nd in the afternoon. 
Start Early Drive Carefully & Arrive Safe!
WORKSHOPS?
We may have some workshops available. At this time these are not planned except for skywatches. If we have them they will be an added cost for these workshops. Most are reasonable & not too expensive for one or two hours. The presenter will decide the cost. You can purchase your workshop tickets at the event as well as online after the schedule is completed. This is a new feature we are working on there will definitely be a Skywatch and some other great workshops as well. Check out this page from now until the conference as updates will be added as things progress.   
FAQ's
Q-I bought a ticket previously but was unable to attend is my ticket usable at this conference?
Absolutely, because I do not offer refunds I will always honor tickets that were purchased and someone was unable to attend a previous conference. please contact me and provide your receipt of payment we will check against our records and you will be issued a ticket. 
Q – ARE THERE REFUNDS
ANSWER: NO THERE WILL BE NO REFUNDS!

Except for the special early bird special offer for $250!  

THIS EVENT IS LIKE ANY CONCERT IF YOU GET STUCK IN TRAFFIC OR HAVE A FAMILY EMERGENCY OR YOUR CAR BREAKS DOWN YOU LOSE YOUR SEAT! WE ARE SORRY BUT IF YOU DO NOT MAKE THE CONFERENCE YOU CAN COME NEXT YEAR. IF ANYONE FROM LAST YEAR OR OTHER YEARS DID NOT COME YOU CAN CONTACT US DIRECTLY WE ISSUE YOU A TICKET TO YOU FOR THIS YEAR'S CONFERENCE AFTER VERIFICATION OF YOUR MISSED ATTENDANCE AND PROOF OF PURCHASE! 
Q-Are there ID requirements or an age limit to enter the event?
Answer – YES ID is required to receive wristbands and tickets. Also, for local ticket purchases, ID will be required to prove local residency your driver's license must say, Mt Shasta.
Q- Can Children Attend?
Answer: All children can be included

however we recommend children be at least 12 years or and are able to sit quietly. including babies. If the baby or child is disruptive the parent must escort them outside when asked,

 children under 5 are free. Children between 12 -and 17 can have a ticket at half price with a parent's purchase.

Please contact Robert Potter personally for this option. We ask that if the babies are fussing or crying that they are taken outside immediately! they must be in their parent's arms or in a car seat at the rear of the room so the parent can exit easily. . We highly recommend children be at least 12 years of age and be able to sit quietly at the event. This event is near a city park, so children may play in the park.
Q- Can I bring my animals? :
If you have a "Service Pet" due to being blind. Otherwise, no pets of any kind can be allowed inside the Venue. Mt Shasta City does not allow dogs inside the hall to protect the wood floors
Q – Error on Ticket Purchase? :
Refund Policy, Except for 25 early bird tickets. Due to the planning and costs of this event, we are unable to refund cash for any tickets for any reason after tickets are purchased, except if there is an error in your purchase you may have a full refund within 72 hours of purchase.  
These tickets are transferable and you can resell them to anyone at any time. You can also If you cannot resell your tickets or if you prefer we can offer you tickets for next year's event. Changing your mind because you are afraid of the virus or shut down fires etc will not be accepted. We hope you will accept our alternatives to refunds.
Q Is my registration/ticket transferrable?
Yes absolutely! we will need a new name if you sell your ticket. There will be a $20 change fee!
Can I update my registration information?
Yes, anytime by sending a detailed email with your name and phone number to ThePromiserevealed@gmail.com or Call -530-925-3502
Food
Because we are in town this year, no food will be provided at the venue. There will be short breaks for you to go to buy food and you can bring your own food as you wish and eat in the park on the grass or on picnic tables.
Camping
Besides the links to hotels and motels provided below, you may also camp on the mountain for free! Check with the forest service or Not to find a location to pitch a tent nearby. 
For free camping, I strongly suggest you camp at either Sand Flat Free Campground Directions or also Free  Red Fir Flat Campground Directions.  Bunny Flat Free Campground Directions. There is also Lower Panther Meadows Campground. 
The Best option is to camp at the campground with the most amenities, which also includes RV hookups- electrical, water, a store, showers and bathrooms, and laundry. Best to book EARLY always fill up by early May or June.  Siskyou Lake Campground with Bathrooms & Showers and the Lake Siskyou Campground Directions  Directions to Lake Siskyou Campgrounds.
Lodging–Motels-Hotels-B&B-Air B&B ETc.
AIRPORTS
Volunteers for Free Tickets
Would you like free tickets to the conference? We have several options available for you to receive free tickets. All volunteers will coordinate through my manager  Jagat Rainbow. All Volunteers will be asked to send a $100 deposit to ensure their presence as a volunteer. 
After contacting one of the managers you will be asked to talk for a brief interview. You will be asked to send a check for $100 and to fill out a short application form. This 100 dollars will be returned to you in cash after your last shift as a volunteer if you fulfill all your shifts. You may contact the manager Jagat Rainbow at this email address here jagatdesigns44@gmail.com please also CC me at my email ThePromiserevealed@gmail.com
Offer# 1 Provide Lodging
You will provide lodging for one guest within the city of Mt Shasta with a private room and shared shower and kitchen privileges from June 21st through June 5th. One Ticket will be exchanged for each room offered. An image of the Air B and B or rental or Motel/Hotel room must be provided prior to acceptance. The speaker selected will need to talk to the provider to confirm their agreement, This option is also open to Mt Shasta residents.
Offer # 2 We need 4 Door Monitors/ Trash-Bathroom Maintenance.
ONLY THREE MORE POSITIONS AVAILABLE- Door monitors must be vigilant, responsible, and punctual. Door monitors will work a total of 18 hours split into  3 x 6 hours shifts over 3 days unless you want to work longer like all day for one day and one other 6-hour shift! This position will allow viewing of every speaker in that room that is being monitored. Late or inattentive monitors not at their post will have their 100 forfeited tickets revoked. You will sit at door in one hall for almost the entire shift! You will remain at door checking wristbands or cleaning bathrooms during the break. You will also get a Lunch break. You will be able to see all speakers in this hall but you must remain in the hall at all times while on shift or just outside at the venue to check wrist bands of all who enter the hall. 
Offer # 3 Set up and Break down 
–  We need at least 8 strong men, and healthy people to be available for about 15 hours total starting Wednesday afternoon, June 21st, from 12 PM to 6 PM. the crew will need to work on June 25th at 6 pm PM to break down chairs and tables, etc. All workers should be prepared to lift equipment & to set up chairs etc. You will be needed to set up the halls so we need and prefer healthy people between 18 and 45. Stronger females under 35 with stamina will be considered. You will also be required to break down the Conference Sunday Eve. 6 pm-10 pm and some must work Monday morning from 9 am to 10 pm. You will never miss a presentation with this option. 
Offer # 4

 

Kichen crew
We are looking for 8 prompt punctual responsible people for kitchen duties. You will be able to watch all Speakers every day in this position! You will be required to set up the kitchen in the morning for coffee, tea, water, ice, honey, etc. My girl Virginie has done this for three years and will train you skillfully. Work begins at 8:30 am and you will be required to work set for about one hour until 9:30 am. You are required to check the kitchen to restock the ice water,  honey, coffee, tea, etc. throughout the day. This checking-in and restocking can be done easily during the 15-minute breaks.  This does not require a lot of time. This is usually about 20 minutes at a time throughout the day at least 4 to 5 times a day maybe more! However, you must clean wipe down the counters and see that cups are stocked with hot water, coffee, and in supply. Working all 4 days about 3 hours of actual service time a day over a 6-hour shift generally. You can usually watch all speakers and trade shifts to watch the other speakers if your co-workers/kitchen team agree.
offer #5 Sound 7 PowerPoint Techs
We need 4 Experienced Sound- PowerPoint Techs: Three 6-Hour Shifts plus July 6th orientation. You will see all presentations in the room you monitor. We request 3 individuals who can either bring their own headset Mics or know how to use this technology to outfit each speaker before their presentation. Duties include keeping Headset mics or headsets charged and removing the equipment after the presentation. You will need to handle the soundboard and mixing to be sure no feedback and to keep the speakers at optimum peak performance.

Some training with the equipment is required on June 21st. 
OFFER #7 ROBS PERSONAL ASSISTANT 
THIS POSITION WILL REQUIRE TWO PERSONS TO BE AVAILABLE FOR 3 X 6-HOUR SHIFTS TO BE ON STANDBY TO RUN ERRANDS ACT AS A LIAISON AND BE ABLE TO FOLLOW SPECIFIC INSTRUCTIONS. CERTAIN TIMES WILL BE MORE ACTIVE OTHER TIMES WILL BE VERY RELAXED.
If you want to Volunteer please contact me by email and include your name and phone # to:  ThePromiseRevealed@gmail.com and CC my Volunteer coordinator  Jagat Rainbow at her email address Jagatdesigns44@gmail.com
After your volunteer request email is sent you may call me and let me know what position you would like to fill. If you are accepted you will receive an email with a form you will fill out and mail back to me along with a $100 check to be registered. That check will be cashed and you will receive 100 dollars in cash at the end of your last shift. 
Victory To The Light
Rob Potter 530-925-3502 
ThePromiseRevealed@gmail.com
Respectfully, Robert Potter
============================================================
Dr. Raymond Keller  

Dr. Raymond Keller, Author and Time Traveller has in the last 5 years come out with his famous Venus Rising series. The series now has 8 finished books. The three latest ones will be released at the conference. Cosmic Ray has lived and worked in 44 different countries and has been writing about UFOs and paranormal activity since 1967. 2011 Raymond completes his Doctoral Degree in History at West Virginia University. 2012-2013 In 2012 Raymond works at an international school in Wuxi, China; encounters his old friend Lady Orda. She takes him to Venus where here lives for 2 ½ months. He meets the Ascended Master El Morya, views the Akashic records, and travels back in time to 1954 Giant Rock Ca. in a bilocation signal. He crashes in 1954 due to radiation experiments of this time interfering with the tachyon drive of his nimbus transportation device. 2014 Raymond begins to write Venus Rising: A Concise History of the Second Planet. 2015 In an out-of-body experience on the operating table for open-heart surgery in Pittsburgh, Pennsylvania, his higher self of Raymond offers him the opportunity to return to Earth and finish his Venus books. Raymond accepts his proposition. Present. Raymond travels the world sharing his amazing experiences about his 10-week visit to Venus in 2012-2013. He also shares his vast metaphysical knowledge through his public appearances. He has now written a new Gospel called The Gospel of Thomas. This includes the youth gospel of Jesus Christ, The Acts of Thomas, and The Gospel of Mary Magdelene. These revelations were translated from the Nag Hamdi Library. This supernatural "Morningstar'.  version is given as a gift from the ministry of angels through their chosen messenger Dr. Raymond Keller.  Available now in the book section on this website.  
Robert Potter
Rob is an author speaker and contactee of Pleiadeans & Venusians.  Robs career as a  healer as his main profession for over 43 years. He is also a real physical contactee of the Venusians and the Pleiadeans and has had a pedigree of face-to-face contact for 47 years. He is considered a worldwide expert in Pyramid Energy. Rob will demonstrate this advanced technology in conjunction with Crystals and Lasers with Sound light and color at the conference. He has done numerous television and radio shows. He has given seminars all over the world including in Egypt, Mexico, Japan, Australia, Bolivia, Peru, Canada, China, Germany, Austria, the UK, and the USA. He leads power places tours in Egypt Peru Bolivia & in 2023 Mexico, He was also granted the first publically recorded message with a Venusian representative Commander Aura Rhanes. Most people do not recognize what this new level of direct communication means for humanity. He waits patiently for people to understand and realize open first contact has begun. Rob hopes people search inside themselves to see if the Solar Hierarchy and Venusian messages of love and peace can be accepted and realized. 
Sacha Stone

Sacha Stone Biography
SACHA STONE (sachastone.com) Former rock musician and artist Sacha Stone grew up in Rhodesia-Zimbabwe throughout the war for independence. As an outspoken advocate of human rights and natural justice he has instigated peace initiatives and education programs lobbied against human-rights abuses around the globe and prosecutes for the protection of vanguard innovators, scientists, and doctors.
Sacha founded the New Earth Project an evolving blueprint for sustainable, sovereign, and self-determining communities, headquartered out of the world-renowned (Akasha) NewEarth Haven in Bali. He is currently developing an international NewEarth University campus and Centre for Scientific Research & Development, alongside a NewEarth residential sanctuary on the shores of Bacalar Laguna in Mexico.
www.NewEarthhorizon.com
Sacha is the founder of the ITNJ International Tribunal for Natural Justice, which launched under international observership in June 2015 via a ceremonial seating and ratification ceremony at Westminster Central Hall in London on the 800th anniversary of the signing of the Magna Carta. The court is committed to the dispensation of natural justice. It launched the Judicial Commission of Inquiry into Human Trafficking & Child Sex Abuse at Westminster Central Hall in London in the Spring of 2018. The Commission continues to hear witness testimonies from survivors and expert witnesses from around the globe via online virtual court seatings. A Judicial Commission of Inquiry into Weaponisation of the Biosphere was launched in 2019 and in 2020 the court launched an inquiry into Corona/Covid (still underway as of Q 4/2020):
www.commission.itnj.org
In 2021 Sacha led the Arise Freedom Tour across America with Patriot Streetfighter Scott McKay and firebrand Prosecuting Attorney Leigh Dundass. He has subsequently launched the Arise! Guerrilla News network as a platform for uniting the voices of leading activists in all nations against the tyranny of globalism and collectivism.
https://ariseguerrillanews.com
Sacha is a frontline activist, public speaker, publisher, writer, and filmmaker. His film '5G Apocalypse-The Extinction Event' has been heralded as one of the most seminal documentaries on truth & disclosure.
www.sachastone.com
Dan Winter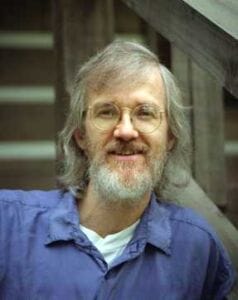 Dan Winter's background is as multi-faceted as his viewpoint. After graduating with honors from the University of Detroit, Dan pursued graduate studies in psychophysiology and the origin of languages. In addition to his academic background, he has worked as a Systems Analyst with IBM, as an industrial metallurgist, and crystallographer. He has undertaken many diverse studies, from quantum physics to modeling at the MIT space lab to developing the early biofeedback prototype equipment as Dr. Albert Axe's protégé. Widely traveled, Dan has sojourned to study at the Gurdjieff School of sacred gymnastics, in Florence with Buckminster Fuller, the Gizah pyramids, Israel, the Andes, and Findhorn.
Through the years, Dan has lectured on the evolution of consciousness, sacred geometry, and coherent emotion at many national and international conferences. His theories in coherent emotion inspired the notable research at Millard Fillmore Hospital in Buffalo and the Heart Math Institute in California in the mid-nineties. Results published by Dr. Glen Rein provided conclusive evidence supporting Dan's heart entrainment theories. The effect of the coherent ordering of the Heart harmonics during the feeling of compassion was measured reliably affecting the braiding/ the programming of DNA.
As thousands of hearts are connected, a database records and displays heartbeats registering the signature for compassion (via the Internet). By focusing our collective intention through compassion around the planet, the evidence suggests many possibilities, such as atmospheric repair and stabilization. This concept demonstrates the collective power of how hearts entrained with the feeling of compassion can reshape our world, a truly empowering phenomenon and perhaps a turning point in our conscious evolution. Dan is seeking investment capital for developing the "Heartbeat Earth Project" and a suite of interactive biofeedback computer games for children using this principle.
Dan draws on many sources, including science, mythology, popular culture, and even channeled information, looking for ideas about the deep connectedness of all things and how the profound nature of our oneness can be approached from architecture or art, math or biology, electronics/computers or myth. With a powerful sense of the bridges between worlds, Dan has a talent for both poetry and rigor in his language and his twinkling eyes and energy.
Among his many projects, Dan is developing a new breakthrough theory on gravity. He believes recursive nesting in field geometries is what creates the implosion "magnetic monopole" wind centering force we call gravity, and thus provides the clue on how to arrange magnetic long waves to repair gravity fabric and restore atmosphere retention. This also suggests how ONLY LOVE BENDS THE LIGHT, AND THEREFORE ONLY LOVE CREATES. The fractal attractor of the heart's electricity accompanying the learned and teachable skill of choosing compassion, may indeed be the centering force that ultimately makes even star birth self-referred and therefore self-aware!
Currently, Dan is a consultant on multimedia and virtual reality computer animation projects and travels and lectures around the world. He has produced over 50 videotapes on numerous subjects. Dan Will Present Via Live Zoom Call with Questions and Answers. more on Dan Winter: http://www.goldenmean.info 
ISMAEL Perez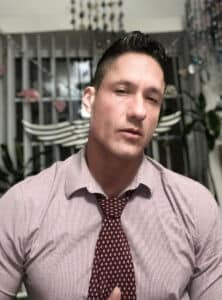 My name is Ismael Perez. I'm a Cosmic Ambassador that represents an intergalactic alliance— known as "The Covenant of Palador." It is a cosmic treaty that was initiated by the forces of light in the higher dimensions to protect, and guard the Earth from the Draco forces.
The majority of the starseeds that have volunteered for the call to rescue this planet, including myself— have been selected to come here and help. I'm one of the inner council members who is here to bring forth the next level of cosmic disclosure that will restore our planet back to it's original glory in fulfillment of the galactic prophecies. The information that I have to bring forth has never been heard of before on this planet.
I'm also one of the elite Super Soldiers that is involved in the cosmic war — mainly to fight the evil A. I. This is the off-the-records group that is known as the "Radiant Guardians." The radiant guardians work with higher dimensional beings—beyond the Galactic Federation. I would love to come on your show, and fill in all for the gaps of everything that the whistleblowers have left out. I'm also a galactic historian. I've tapped into several of my past lives, and I'm also the writer of the book "Our Cosmic Origin."
Alfred Lambremont Webber

HTTPS://EXOPOLITICS.BLOGS.COM/ALFRED_LAMBREMONT_WEBRE/ FUTURIST ALFRED LAMBREMONT WEBRE IS A CHANGE AGENT WHOSE PRINCIPAL ACTIVITIES ARE:(1) EXOPOLITICS: FOUNDING THE SCIENCE OF EXOPOLITICS THROUGH HIS 2000 BOOK EXOPOLITICS,(2) OMNIVERSE: CO-DISCOVERY OF THE OMNIVERSE IN 2014 AS THE 3RD MAJOR COSMOLOGICAL BODY AFTER THE UNIVERSE AND THE MULTIVERSE THROUGH WHICH HUMANITY UNDERSTANDS THE COSMOS, AS SET OUT IN HIS 2014 BOOK DEO: DIMENSIONAL ECOLOGY OF THE OMNIVERSE,(3) POSITIVE FUTURE EQUATION [PFE] MY JOURNEY LANDING HEAVEN ON EARTH: THE PROMULGATION OF THE POSITIVE FUTURE EQUATION [PFE] THROUGH WHICH HUMANS CO-CREATE A POSITIVE FUTURE ON PLANET EARTH, PUBLISHED IN HIS 2017 BOOK JOURNEY, AND(4) CHRONOGARCHY: PUBLIC EXPOSÉ IN HIS BOOK CHRONOGARCHY, OF AN INTERDIMENSIONAL HIDDEN POWER STRUCTURE MONITORING THE TIME-SPACE OF EARTH AS ITS DOMAIN OF INFLUENCE, AND OPERATING AS A SECRET GOVERNMENT USING QUANTUM ACCESS TIME TRAVEL TECHNOLOGIES TO CARRY OUT ITS OPERATIONS AND MANDATES.
(5) A REVELATION ON THE LIFE AND TEACHINGS OF JESUS: MY JOURNEY LANDING HEAVEN ON EARTH: VOLUME II BY ALFRED LAMBREMONT WEBRE (2022)
HTTPS://WWW.AMAZON.COM/DP/B0B3NYKD72?REF_=PE_3052080_276849420
(6) OMNIVERSITY: A FOUNDER OF ONLINE MULTIDIMENSIONAL LEARNING AT HTTP://OMNIVERSITY.INFO, ALFRED LAMBREMONT WEBRE'S BOOKS ARE AVAILABLE WHEREVER GOOD BOOKS ARE SOLD AND AT HTTP://OMNIVERSITY.US
(7) FOUNDING JUDGE, NATURAL AND COMMON LAW TRIBUNAL FOR PUBLIC HEALTH AND JUSTICE AT WWW.PEACEINSPACE.ORG
EXOPOLITICS: EXOPOLITICS: POLITICS, GOVERNMENT AND LAW IN THE UNIVERSE – THE BOOK THAT FOUNDED EXOPOLITICS [SCIENCE OF RELATIONS AMONG INTELLIGENT CIVILIZATIONS IN THE MULTIVERSE] & WAS TIME-TRAVELED BY THE SECRET DARPA/CIA QUANTUM ACCESS PROGRAM FROM 2005 BACK TO 1971.
OMNIVERSE: THE OMNIVERSE EQUATION IS OMNIVERSE = MULTIVERSE [TOTALITY OF UNIVERSES] + SPIRITUAL DIMENSIONS [SOULS + SPIRITUAL DIMENSIONS + SOURCE GOD] ANDREW WILL PRESENT VIA PRERECORDED PRESENTATION
Brad Olsen
Brad Olsen is a captivating speaker and author of ten books, including three in his Esoteric Series: "Modern Esoteric" "Future Esoteric." and the newly-released "Beyond Esoteric." An award-winning author, book publisher, and event producer, his keynote presentations and interviews have enlightened audiences at Contact in the Desert, UFO Mega Conference, the 5D events and dozens of radio (including Coast to Coast, Ground Zero, and the Patriot Underground) and television shows (including Ancient Aliens, America Unearthed, Beyond Belief, Book of Secrets, The Truth is Out There and Mysteries of the Outdoors). He has traveled to all seven continents, including Antarctica by sailboat, seeking adventure and the answers to the mysteries of humankind's past.
Brad is a founder and co-producer of the How Weird Street Faire in the SOMA neighborhood of San Francisco. The Chicago native's esoteric writing continues to reach a wide audience while he continues breaking ground in alternative journalism, public speaking, illustration and photography.
admins Facebook groups, https://www.facebook.com/EsotericSeries/
facebook.com/SacredPlaces108Destinations/
facebook.com/brad.olsen108/
and runs
http://www.CCCPublishing.com
http://www.BradOlsen.com
http://www.HowWeird.org
Dennis Adams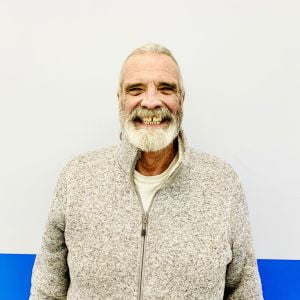 Dennis is one of the most talked-about spiritual and physical healers of our time. His work has received praise from our country's top professionals in the fields of health, science, and metaphysics. Dennis's ability to heal life essence has been scientifically proven in laboratory-controlled conditions with nuclear physicist Elizabeth Rauscher, Ph.D., and world-famous healer, Olga Worrall, Ph.D. These experiments, dealing with the alterations of Salmonella bacteria, proved conclusively that matter is mutable and can be changed with the power of the mind. Outside of the laboratory, Dennis has shared his healing and teaching talents with many organizations including the Theosophical Society and the Rebirthing community. He has worked with Sondra Ray, Leonard Orr, and Terry Cole Whittaker. Dennis has also traveled to India and Nepal where he met with Sai Baba and spent time demonstrating his healing methods to Lamas.
Rima Labow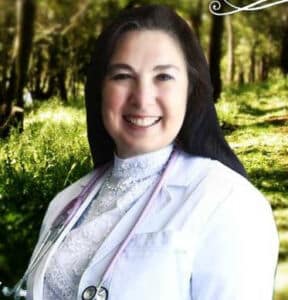 Jane De forest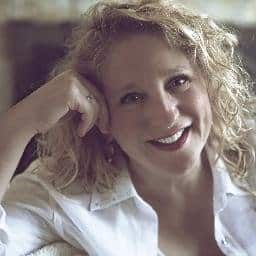 Jane de Forest is known for the integrity, humor, and sensitivity that she brings to her sessions, leaving clients feeling inspired, supported, and seen. With her intuitive art technique, Jane often draws exact renderings and translates meaningful messages from people & animals who are in the Afterlife. Jane has worked with personal, animal, and business clients for over 20 years. Her book Love Never Dies has won three awards and is translated into three languages. Her artwork is in collections all over the world, including Martin Sheen & Jane Goodall. JanesInspiration.com Jane's pro bono & community volunteer work includes: facilitating communication for children with special needs, her "save the bees" project in Ecuador, animal communication for a big cats (tiger & lion) sanctuary and she is past Director of Portland IANDS. www.janesinspiration.com
Jane Masteller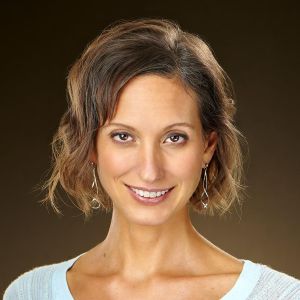 Jane Masteller is a , MA CCC-SLPHolistic Speech-Language Pathologist (SLP), Astrologer, Flower Essence Practitioner. Jane specializes in incorporating customized flower essence remedies with her speech-language therapy clients and their family members. Jane's clients have demonstrated improvements in: speech-language skills, social skills, attention / focus, and emotional well-being.  Jane is also passionate about helping humanity safely release negative states (e.g., grief, fear, sadness, anger, hurt, guilt, shame) by flooding the body's system with the positive vibration the flower essence carries. Jane's remedies are unique in that they are created at astrologically auspicious times, compiled with essences supportive of the client's personal astrological chart. Jane conducts personal astrological readings, hosts a monthly virtual astrology meetup, creates astrological essential oil blends, and is a Reiki practitioner. Jane resides in Nampa, Idaho, servicing clients in the Treasure Valley area and virtually.janemasteller@gmail.com  –  https://www.meetup.com/nampa-virtual-astrology-meetup-group/
Viviane Chauvet
Viviane Chauvet – Bio: Originally from Canada, Viviane Chauvet is internationally recognized for her inspirational life journey as an advanced Arcturian hybrid avatar. Viviane's healing practice and teachings inspire people to live in Universal Consciousness as sovereign Divine Beings. She specializes in multidimensional frequency healing, conscious channeling, soul matrix healing, and holographic body template upgrade. In 2013, Viviane founded "Infinite Healing from the Stars" and have worked with thousands of clients worldwide. She also serves as an emissary for the Intergalactic Councils and other star delegations. Her first collaborative #1 Best Seller book "Wisdom of the Silver Sisters – Guiding Grace" is now available on Amazon as a published author. She worked as a hybrid consultant on j3FILMS award-winning second documentary "Extraordinary: The Seeding." Viviane also features in j3FILMS award-winning third documentary "Extraordinary: The Revelations." Today, she is the producer and co-host of The Infinite Star Connections podcast. For information on her services and meditations, please visit: https://infinitehealingfromthestars.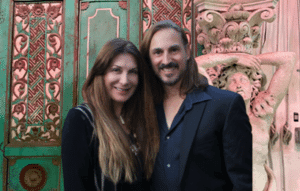 Renne & Anthony
Modern mystics, channelers, and healers, Renee and Anthony are the founders and voices behind Blue Soul Earth® which is focused on igniting global consciousness by bringing the worlds of science and spirituality together in ways that educate, inspire, and liberate. Together, they ignite the human potential and help others transform from within by tapping into their own innate wisdom, so the answers to the questions of "Why am I here? And, how do I step into my life purpose to live a more joyful life?" come with both ease and grace.  The teachings focus on Universal Consciousness, Heart-Centered Living, and our Human Existence. Combining their intuitive gifts, they tap into the hidden and inner worlds that shamans, sages, and spiritual masters speak of and where transformational healing takes place. They channel the Ascended Masters, a collective of non-physical beings from higher realms of consciousness as well as other 'energies' such as Melchizedek, Metatron, the Angelic and Seraphim realms, Magdalene, Yeshua, and others. Sessions include metaphysical wisdom from the Guides and the Akashic Records, remote viewing, and quantum healing of the energy body. Additionally, they are both Usui Reiki and Holy Fire Masters and certified in Pythagorean, Edgar Cayce, and Platonic energy healing. Renee is also a sound healer, musician, photographer, magazine editor, author & branding expert. Anthony is also a Martial Arts master who has created his own system called Blue Soul Kung Fu™, which combines Kung Fu, Pranayama, meditation, and aligning the chakras.
Dr. Scott Werner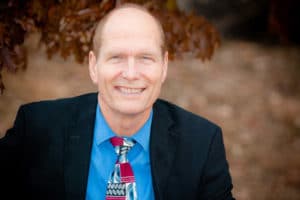 Dr. Scott Werner was born with the gift of higher dimensional sight, which means that when he "tunes in" to someone, he would not only see them on the physical level but also "see" them on multi-dimensional levels. Scott had two near-death experiences when he was young. The first time was at the age of 13 and the other at the age of 20. Each time that he came back into consciousness, he returned with the inner knowing that his role in this life is to assist in the "healing of humanity," and his "gifts" were enhanced to the degree that he intuitively sees the physical body. 
"Ha-Ru-Ko' Blue Star Child is a multi-dimensional artist and musician. She channels New Earth Blue Print and Sacred Feminine designs.  She now owns her own gallery (Blue Star Child Gallery) in Mt. Shasta, California (308 N. Mount Shasta Blvd). Ha-Ru-Ko Blue Star Child holds a portal for the New Earth and transmits multi-dimensional frequencies into people's hearts." Rob "HA-RU KO will perform with her art on Saturday, July 9th in the Lower Lodge. She will share a slide show of her art that the Telosians have etched into a Crystal in a temple on the upper level of this ancient Venusian Colony that originally was from Lemuria'. Ha Ru Ko says "My designs are guided by our Creator/ the Source, and those designs are "New Earth Blue Prints".  My artwork has specific Codes and I am the one (creator of this design) who has to bring the frequencies through singing/sound, so here is a sample of what I bring through'.  . See her Video here Ha Ro Ku's Music and art on Youtube Click here.
Purchase Summer Conference Tickets Click Here
Purchase Summer Conference Tickets Click the link Above
Rob
Thank You 
Warm Regards 
Victory To The Light
Rob Potter
Mt Shasta Ca.
530-925-3502
Request Me On What's App
Skype is free
add me username
BabaRobGod
or call my Skype #
530-918-8236