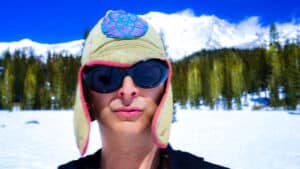 I am Paul of Venus, A Venusian on Mt Shasta. I spent 4 years of surrender and galactic embodiment on Mt Shasta. While on the mountain, Ascended Master SAINT GERMAIN guided me to sacred portals. I received Venusian technology and united with my Venusian family, Sanat Kumara, Divine Mother Venus and Ascended Master Yeshua.
They have given me missions on Mt Shasta, showing me how to embody and alchemize the human.
I come from the 6th dimensional Ascended Master Realms on Venus.
I came to Earth from Venus to raise the frequency. THE MISSION IS LIGHT. NOTHING IS MORE IMPORTANT THEN THE MISSION.
I AM A VENUSIAN HEART CHAKRA ACTIVATOR, HUMAN EMBODIMENT GUIDE, VENUSIAN FREQUENCY HOLDER
GUIDING HEALING THROUGH BEING, ENTERING ONENESS, FREQUENCY WITH CONSCIOUSNESS HEALING, CONNECTING TO OUR STAR FAMILY AND ASCENDED MASTERS, RECEIVING MESSAGES FROM OUR LIGHT FAMILY. I AM A LICENSED MT SHASTA SPIRITUAL GUIDE.