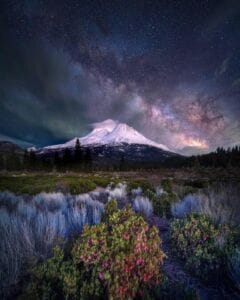 SUMMER CONFERENCE INFORMATION PAGE  
      The Summer Conference is coming very soon please read all the information on this page  & buy your tickets today! 
WE NEED A FEW MORE VOLUNTEERS FOR FREE TICKET TRADES – If you have a Private room for a guest at Your Air B and B rental in the town of Mt Shasta Let Us know you can have a fee ticket-  SOUND AND POWERPOINT TECHS & DOOR MONITORS- SET UP AND BREAKDOWN SPECIALISTS are needed SEE OPPORTUNITIES TO get a free ticket below
Early Bird Tickets ARE Sold Out- Only five 4-DAY TICKETS  Left- Inner Circle Members & Basic Members Log Into Your  Blog for your Discount Link & Access Tickets There. 
Please read this entire document very carefully the information you will need is included here, including directions and other important information. However, if you need any help at all for any reason, please call me.
Dear Promise Friends,  I am happy to announce once again that I will host the original 9th Mt Shasta Summer Conference EST. IN 2014 Titled:
"Look To Venus Morning Star Revelations" With lots of love and health to you all. See you in July.
Rob
"Look To Venus- Morning Star Revelations "
This year's conference is my continuing effort attempt to honor our unseen friends from the higher realms who are serving us here on earth. As many would agree, we are going through some very powerful increases in the light frequencies that are hitting the earth. 
This light is transforming all life-streams. I am honoring all spiritual guides seen and unseen, as well as the many benevolent races watching over the earth and especially the Venusians & Pleiadeans who have taken the time to present themselves to me throughout my life. 
We are on the threshold of a wonderful transformation for our world. Be ye not distracted keep you mind calm focussed and firmly on the Christ Light within you. See you all in July.
Introduction To The Conference Dedication
It is with great humility and gratitude that this year's conference is formally dedicated to my dear friend Dr. Raymond Keller. Without Raymond Keller's infinite patience and inspiration this conference would not be the wonderful center from which so much light is shared.
So I honor Raymond who is also my teacher guide and offer my sincerest thanks to him and the ministry of Angels who are revealing the truth through their messages of peace and hope to humanity.
Raymond and I are acting as postmen delivering a message of the Promise of the Return of Love to our world with the example of our Venusian teachings as our guiding Star. Our Friends From Venus are saying the long prophesized era of peace is near but that clearly our destiny is in our hands.
More Contacts to come
They also indicate they will be presenting their messages more openly to the public in the near future as human gnosis grows and the love for god increases in our world. Since the late 40 and early 50s, they have chosen messengers for the dissemination of their messages because the governments ("representatives") have refused to tell the truth. 
This method of subtle communication will continue for those with ears to hear until we end all wars, feed the hungry, shelter the homeless, and create an honest, fair, and equitable financial system based on prosperity and abundance not based on contrived scarcity and lack. A truly representative form of governance must be formed with all of humanity sharing 100% of resources for ALL.
It is clear the current system must end and we cannot let the elite 1% of corrupted officials and criminals continue to destroy our world. We must take responsibility and enact real change. Step up and realize that together WE The People of The World are THE GOVERNMENTS. We are not their "USELESS EATER" slaves they think we are.
We must stop killing our world by our irresponsible actions and destructive technologies that pollute and are destroying every natural system that supports life. We are not the only life on this planet and for this reason and many others, divine intervention has been ongoing for many years. 
Now, this unseen help has accelerated at a tremendous pace with actual battles above and below the earth and in various dimensions as well. This is taking place behind the scenes for multiple reasons but realize there have been intruders on our world for thousands of years. These intruders are finally being expelled so we the people can act as free and sovereign souls. The complexities and details of this information are now cleared to be revealed to the public. 
Please realize the most important aspect of my effort is simply to share real and clear messages from the Hierarchy of Light. I do my best to do this free from sensationalism and hype. Furthermore, and more important than revealing the dark agendas we must all overcome this with a firm resolve and above all with patience and love for our ignorant fellowmen.
The Venusians have encouraged me to share their positive message of hope and to provide more details to the public on the coming shifts within and on the earth. I have several new posts on my website with never-before-released communications from various luminaries of the Venusian command structure. 
The Reality of who is sending the messages
The Queen of Venus Lady Orda clarifies and confirms some important things as to her position as the head of the Galactic Confederation of Light. The GFL is one of many federations and alliances in our quadrant of the Galaxy. The importance of the Life of Christ as an ascended master and one of many avatars sent to earth to heal the thinking of the souls on earth is also revealed in these messages. 
Al-An is the head of the Venusian security forces who serve Venus on their planet and throughout the solar system are called in their native tongue "Sharunna".  Al-An as the senior officer sends his details to members of the "Angel Force" who watch over their people while on their missions on the earth. He also clarifies some information on several subjects. Please be sure to find these blog posts on the Victory of The Light. The 6th Dimensional Moon Base  Commander Aura Rhanes reveals more about how the Venusians clandestinely have contacted individuals on earth in the past. The Venusians serve earth without fanfare or need for acknowledgment. They sometimes are revealing their identities to the certain individuals that they do contact. They do on occasion do openly make contacts.  
However, in the past and now many with whom they have had contact have no idea there are entertaining Angels Unaware. Hebrews 13:2. In our history, many pivotal individuals have influenced human thought and thinking by simple conversations that have positively influenced our world. These influences have included science, politics, technology, finance, the arts, music, and all areas of human endeavor. 
I hope you will join my friends and me this summer as we attempt to expand the human gnosis and understanding as we seek to prepare you for the process of awakening as we move steadily into the hitherto unseen realms of light. 
There is a Divine Plan inside each and every soul if we could but realize it. Our individual and collective Ascension into the higher dimensions will eventually be realized. We are responsible participants, not spectators. We are all coming together now to heal our world. Please join us by coming together in Mt Shasta so we can combine our energy time and resources to empower each other spiritually to do this together.
Warm Regards
Rob Potter 
Program Highlights
We will have a program that includes: • Incredible Speakers- Guided Meditations • Vibration Raising Mantras • Sound Healing • Actual Videos of Many Encounters • Messages from Different ET Groups •Musical Guests •Pyramids Tesla Coils Sound Light Color Laser Crystal Show Vendors • Lake Swim Time-Evening Skywatch-Workshops and More.
The Schedule of Speakers
The schedule is not yet being released. Please see below that we have many surprise guests. Raymond Keller, Laura Eisenhower, Robert Potter, Alex Collier, Viviane Chauvet, Sarah Adams, Maureen St Germain, Neil Guar, Dave Wallace, Lowell Johnson, Apolla Asteria, Becca Bee, Suzanne Ross, Scott Werner, Isaac Mars, Dennis Adams, Frank Chile, Jamie Lu & Seth Hargett, Brad Olsen, Jane De Forest, Jane Marstellar, Issac Mars, Arcturus Ra, Brooks Agnew,  Savannah Slawson, Eric Dadmehr Sam Kiawasz John Polk Ben Chasteen  Mandelyn Reese  possibly some very Special Other Guests to be announced later.
The speaker schedule will be up at the end of May or early June or possibly sooner.
Speakers Biographies 
Please see the lineup of our Amazing Speakers by going to the very bottom of this page. . 
——————————————————
It's all about YOU and your open and loving hearts. Although our speakers are special with advanced information and full of love and knowledge, it is really about you, our guests. 
Everyone who comes makes special contact with many amazing and brilliant kindred spirits. It is these loving associations that will enrich your lives and last a lifetime. 
You will find out you're not alone in your faith in the truth and the reality that this planet is going through a miraculous change. That we are all connected and part of the universal family of Light. 
We will enjoy the company of our fellow mankind, all lightworkers, and perhaps some secret space friends sprinkled throughout our venue. We will provide an atmosphere of community that is rarely experienced. Please bring your love and good vibes to this event. 
Vendor Participation
If you are interested in becoming a Vendor please go to this link here.  All Vendors Please go to this link here to see all Vendor information and requirements here  Please go to that page and click the link that will give you more information and form from the city about your table or booth. You will also see a video link to a video of the booth area as well at this link and at the bottom of the speaker images below. You will also see a sample of the "Peddlers Permit" form required for all Vendors. If you do want a table or booth you will get a reply from us so please send an email requesting a table to jagatdesigns44@gmail.com  & cc my email ThePromiserevealed@gmail.com  if you are interested in vending. Please include your name and phone number, and your Vendor table size request. We have several options available. This year the city will require some paperwork for your sales since we are on city property. There will probably be taxes owed at the end of the conference. 
The vendor space price will be:
1. 4 foot x 2'or 1/2 Table $150 2 chairs
2. 8′ foot x 2′ Table $250 4 chairs limited number available
3. 10×10 space $300  we supply one 8 x 2 table + 4 chairs limited number available
Venue LOCATIONS – REMEMBER THESE ADDRESSES!
Mt Shasta Conference is now 4 days. This event will be held in two locations this summer. The first location is The Community Center- Masonic Lodge on 629 Alder Street in the City of Mt Shasta.
The City of Mt Shasta has also given its blessings for my Conference to be held at the second location in Mt Shasta and The City Park in The Upper and Lower Lodges located at 1315 Nixon Rd, Mt Shasta.
These two locations are within one mile of each other. We are sorry but there are no venues large enough in Mt Shasta that can accommodate our 300 guests. The result is you will like many other conferences have to choose the speakers venues that you will attend during the four days. You can switch venues throughout the day as you wish.  Seating will be first come first served for the rooms. In The event, a room is full the other room will have space for you for sure. Also, many of our speakers will present and speak twice.    
The 4-Day Event – We have a limited number of tickets (250 ) for the 4-day event. Therefore when these sell out we will only have 3-day tickets left so if you want to attend all 4 days it will be best to get to your tickets before these 250 tickets sell out! The first day tickets will only be before the #1 location at  The Community Center-Masonic Lodge on 629 Alder Street in the City of Mt Shasta.
The 3-day Tickets will allow you entrance starting on Friday at both of the locations mentioned above. We have 250 tickets available for this venue in the City Park called The Upper Lodge AND Lower Lodge.
Check-In EARLY IF POSSIBLE
To receive your wristbands we suggest you check in early as possible according to your schedule. To check in you will need a printed receipt of the auto-reply you got when you purchased your ticket. The pay pal or credit card payment receipt will also be accepted as well as the name and phone number. We will REQUIRE the Id of the person who purchased the tickets for you to receive the wristbands.
4 Day & 3 Day Check-In – For the 4 Day check-in you can get your wristbands at the Masonic Lodge on Alder St on July 7th from 8:30 AM until 3:30 PM when the last presentation of the day will begin. If you check in on Thursday you can get your 4-day tickets or 3-day tickets at the Masonic Lodge only. We ask that if you are getting your wristbands early for the 3 days that you come after lunch in the afternoon. 
3-Day Check-In – Starting on Friday, July 8th at 9 AM You can only check-in for wristbands behind the Upper Lodge at the Shasta City park. Check-in is in the REAR of the building in the fenced-in Vending area located at 1315 Nixon Rd, Mt Shasta. Please arrive in time to get your wristband on Friday promptly at 8:30 AM so that you can quickly get back to the Masonic Lodge if this is the speaker you want to see at 9 AM. We do recommend you get your wristband on Thursday if possible after 1 PM.     
Start Early Drive Carefully & Arrive Safe!
WORKSHOPS
We will have some workshops available FRI. – SUNDAY in the LOWER  Lodge City Park Location. There will be an added cost for some of these workshops. Most are reasonable & not too expensive for one or two hours. The presenter will decide the cost. You can purchase your workshop tickets at the event as well as online after the schedule is completed. This is a new feature we are working on there will definitely be a Skywatch and some other great workshops as well. Check out this page from now until the conference as updates will be added as things progress.   To see Workshop Descriptions and times Go Here. 
FAQ's
Q – ARE THERE REFUNDS
ANSWER: NO THERE WILL BE NO REFUNDS! THIS EVENT IS LIKE ANY CONCERT IF YOU GET STUCK IN TRAFFIC OR HAVE A FAMILY EMERGENCY OR YOUR CAR BREAKS DOWN YOU LOSE YOUR SEAT! WE ARE SORRY BUT IF YOU DO NOT MAKE THE CONFERENCE YOU CAN COME NEXT YEAR. IF ANYONE FROM LAST YEAR OR OTHER YEARS DID NOT COME YOU CAN CONTACT US DIRECTLY WE ISSUE YOU A TICKET TO YOU FOR THIS YEAR'S CONFERENCE AFTER VERIFICATION OF YOUR MISSED ATTENDANCE AND PROOF OF PURCHASE! 
Q-Are there ID requirements or an age limit to enter the event?
Answer – YES ID is required to receive wristbands and tickets. Also, for local ticket purchases, ID will be required to prove local residency your driver's license must say, Mt Shasta.
Q- Can Children Attend? All children, including babies, are welcome. Babies are free. Children between 12 -and 17 can have a ticket at half price with a parent purchase. Please contact Robert Potter personally for this option. We ask that if the babies are fussing or crying that they are taken outside they must be in their parent's arms or in a car seat at the rear of the room so the parent can exit easily. . We highly recommend children be at least 12 years of age and be able to sit quietly at the event. This event is at a city park, so children may play in the park.
Q- Can I bring my animals? : If you have a "Service Pet" due to being blind. Otherwise, no pets of any kind can be allowed inside the Venue. Mt Shasta City does not allow dogs inside the hall to protect the wood floors
Q – Error on Ticket Purchase? : Refund Policy, Due to the planning and costs of this event we are unable to refund cash for any tickets for any reason after tickets are purchased, except if there is an error in your purchase you may have a full refund within 72 hours of purchase.  
These tickets are transferable and you can resell them to anyone at any time. You can also If you cannot resell your tickets or if you prefer we can offer you tickets for next year's event. Changing your mind because you are afraid of the virus or shut down fires etc will not be accepted. We hope you will accept our alternatives to refunds.
Q Is my registration/ticket transferrable?
Yes absolutely! we will need a new name if you sell your ticket. There will be a $20 change fee!
Can I update my registration information?
Yes, anytime by sending a detailed email with your name and phone number to ThePromiserevealed@gmail.com or Call -530-925-3502
Food
Because we are in town this year, no food will be provided at the venue. There will be short breaks for you to go to buy food and you can bring your own food as you wish and eat in the park on the grass or picnic tables.
Camping
Besides the links to hotel and motels provided below, you may also camp on the mountain for free! Check with the forest service or Not to find a location to pitch a tent nearby. 
For free camping, I strongly suggest you camp at either Sand Flat Free Campground Directions or also Free  Red Fir Flat Campground Directions.  Bunny Flat Free Campground Directions. There is also Lower Panther Meadows Campground. 
The Best option is to camp at the campground with the most amenities, which also includes RV hookups- electrical, water, a store, showers and bathrooms, and laundry. Best to book EARLY always fill up by early June or July.  Siskyou Lake Campground with Bathrooms & Showers and the Lake Siskyou Campground Directions  Directions to Lake Siskyou Campgrounds.
Lodging–Motels-Hotels-B&B-Air B&B ETc.
I highly recommend The Stewart Mineral Springs, which is about 20 minutes from the venue. However, it has mineral baths, a natural river dipping pool, a sauna, and even massages. It is secluded and wonderful 
Stewart Mineral Springs Brochure –Stewart Mineral Springs Pricing
AIRPORTS
Volunteer for Free Tickets
Would you like free tickets to the conference? We have several options available for you to receive free tickets. All volunteers will coordinate through my manager  Jagat Rainbow. All Volunteers will be asked to send a $100 deposit to ensure their presence as a volunteer. 
After contacting one of the managers you will be asked to talk for a brief interview. You will be asked to send a check for $100 and to fill out a short application form. This 100 dollars will be returned to you in cash after your last shift as a volunteer if you fulfill all your shifts. You may contact the manager Jagat Rainbow at this email address here jagatdesigns44@gmail.com please also CC me at my email ThePromiserevealed@gmail.com
Offer#1 We need 11 Door Monitors/ Trash-Bathroom Maintenance.
ONLY THREE MORE POSITIONS AVAILABLE- Door monitors must be vigilant, responsible, and punctual. Door monitors will work a total of 18 hours split into two 3 x 6 hours shifts over 3 days unless you want to work longer like all day for one day and one other 6-hour shift! This position will allow viewing of every speaker in that room that is being monitored. Late or inattentive monitors not at their post will have their 100 forfeited and ticket revoked. You will sit at door in one hall for almost the entire shift! You will remain at door checking wristbands or cleaning bathrooms during the break. You will also get a Lunch break. You will be able to see all speakers in this hall but you must remain in the hall at all times while on shift or outside at the vending area on the steps if you prefer. 
Offer # 2 Set up and Break down 
2 MORE SET UP POSITIONS AVAILABLE. –  We need at least 12 strong men, and healthy people to be available for about 17 hours total starting Wednesday afternoon, July 6th, from 12 PM to 6 PM. A portion of the crew will need to work on July 7th at 3 PM to set up chairs and tables at the city park time required is about 2 hours. All workers should be prepared for lifting equipment setting up chairs etc. You will be needed to set up the halls so we want need and prefer healthy people between 18 and 35. Stronger females under 35 with stamina will be considered. You will also be required to break down the Conference Sunday Eve. 6 pm-10 pm and some must work Monday morning from 9 am to 10 pm. You will never miss a presentation with this option. 
Offer # 3 You will provide lodging for one guest within the city of Mt Shasta with a private room and shared shower and kitchen privileges from July 6th through July 11th. One Ticket will be exchanged for each room offered. Image of Air B and B or rental or Motel/Hotel room must be provided prior to acceptance. This Option is open to Mt Shasta residents. 
POSITIONS FILLED: Offer # 4 – We are looking for 4  prompt punctual responsible people for kitchen duties. You will be able to watch all Speakers every day in this position! You will be required to set up the kitchen in the morning for coffee, tea, water, ice, honey, etc. My girl Virginie has done this for three years and will train you skillfully. Work begins at 8:30 am and you will be required to work set for about one hour until 9:30 am. You are required to check the kitchen to restock the ice the water,  honey, coffee, tea, etc. throughout the day. This checking in and restocking can be done easily during the 15-minute breaks.  This does not require a lot of time. This is usually about 20 minutes at a time throughout the day at least 4 to 5 times a day maybe more! However, you must clean wipe down the counters and see that cups are stocked with hot water, coffee, and in supply. Working all 4 days about 3 hours actual service time a day over a 6-hour shift generally. You can usually watch all speakers and trade between the 2 venues to watch the other speakers if your co-workers/kitchen team agree.
#5 We need 3 Experienced Sound- PowerPoint Techs: Three 6 Hour Shifts plus July 6th orientation. You will see all presentations in the room you monitor. We request 3 individuals who can either bring their own Lav Mics or know how to use this technology to outfit each speaker before their presentation. Duties include keeping Lav mics or headsets charged and removing the equipment after the presentation. You will need to handle the soundboard and mixing to be sure no feedback and to keep the speakers at optimum peak performance. Some training with the equipment is required on July 6th. 
If you want to Volunteer please contact me by email and include your name and phone # to:  ThePromiseRevealed@gmail.com and CC my Volunteer coordinator  Jagat Rainbow at her email address Jagatdesigns44@gmail.com
After your volunteer request email is sent you may call me and let me know what position you would like to fill. If you are accepted you will receive an email with a form you will fill out and mail back to me along with a $100 check to be registered. That check will be cashed and you will receive 100 dollars in cash at the end of your last shift. 
Victory To The Light
Rob Potter 530-925-3502 
ThePromiseRevealed@gmail.com
Respectfully, Robert Potter
============================================================
Dr. Raymond Keller  
Dr. Raymond Keller, Author and Time Traveller has in the last 5 years come out with his famous Venus Rising series. The series now has 8 finished books. The three latest ones will be released at the conference. Cosmic Ray has lived and worked in 44 different countries and has been writing about UFOs and paranormal activity since 1967. 2011 Raymond completes his Doctoral Degree in History at West Virginia University. 2012-2013 In 2012 Raymond works at an international school in Wuxi, China; encounters his old friend Lady Orda. She takes him to Venus where here lives for 2 ½ months. He meets the Ascended Master El Morya, views the Akashic records, and travels back in time to 1954 Giant Rock Ca. in a bilocation signal. He crashes in 1954 due to radiation experiments of this time interfering with the tachyon drive of his nimbus transportation device. 2014 Raymond begins to write Venus Rising: A Concise History of the Second Planet. 2015 In an out-of-body experience on the operating table for open-heart surgery in Pittsburgh, Pennsylvania, his higher self of Raymond offers him the opportunity to return to Earth and finish his Venus books. Raymond accepts his proposition. Present. Raymond travels the world sharing his amazing experiences about his 10-week visit to Venus in 2012-2013. He also shares his vast metaphysical knowledge through his public appearances. He has now written a new Gospel called The Gospel of Thomas. This includes the youth gospel of Jesus Christ, The Acts of Thomas, and The Gospel of Mary Magdelene. These revelations were translated from the Nag Hamdi Library. This supernatural "Morningstar'.  version is given as a gift from the ministry of angels through their chosen messenger Dr. Raymond Keller.  Available now in the book section on this website.  
Laura Eisenhower
Laura Eisenhower is a Global Alchemist, Researcher, and Intuitive Astrologist. She is an internationally acclaimed speaker who has presented her work worldwide. Laura is the great-granddaughter of President Dwight David Eisenhower and she reveals Exopolitical information about his administration, which has been largely held in secrecy. She is considered by many to be one of North America's leading researchers on Health, Exopolitics, Alchemy, Metaphysics, and Galactic History. Laura works to free us from the 3-D holographic time-loop, False Archon systems, and Military Industrial Complex and exposes hidden agendas so we can take our power back. Feeling a calling regarding her mission since she was a child, she has gained incredible insight through experience, psychic development, and research, about how to guide us into higher Earth energies. She has a deep understanding of Gaia-Sophia and our Divine Blueprint and how they connect to the Venus transits, Earth grids, Global Alchemy, DNA, ET races, and Ascension. Her passion is to inspire unity consciousness and bring us back to the Zero point/Unified field, the totality of our divine powers. 
Robert Potter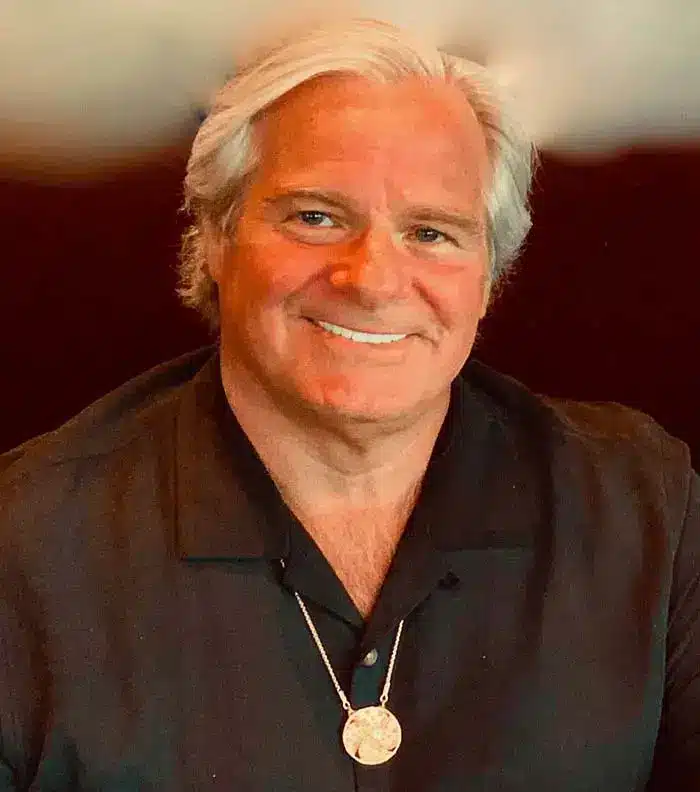 Rob is an author and a lifelong healer as his main profession for over 40 years. He is also a real physical contactee of the Venusians and the Pleiadeans and has had a pedigree of face-to-face contact for 47 years. He is considered a worldwide expert in Pyramid Energy. Rob will demonstrate this advanced technology in conjunction with Crystals and Lasers with Sound light and color at the conference. He has done numerous television radio shows. He has given seminars all over the world including Egypt, Japan, Australia, Bolivia, Peru, Canada, China, Europe, and the USA. He leads power places tours in Egypt Peru Bolivia. He was also granted the first publically recorded message with a Venusian representative Commander Aura Rhanes. Most people do not recognize what this new level of direct communication means for humanity. He waits patiently for people to understand and realize open first contact has begun. Rob hopes people search inside themselves to see if the Solar Hierarchy and Venusian messages of love and peace can be accepted and realized. 
Alfred Lambremont Webber will present via a pre-recorded presentation on Friday evening. 
https://exopolitics.blogs.com/alfred_lambremont_webre/ Futurist Alfred Lambremont Webre is a change agent whose principal activities are:(1) Exopolitics: founding the science of Exopolitics through his 2000 book Exopolitics,(2) Omniverse: co-discovery of the Omniverse in 2014 as the 3rd major cosmological body after the Universe and the Multiverse through which humanity understands the cosmos, as set out in his 2014 book DEO: Dimensional Ecology of the Omniverse,(3) Positive Future Equation [PFE] My Journey Landing Heaven on Earth: the promulgation of the Positive Future Equation [PFE] though which humans co-create a positive future on planet Earth, published in his 2017 book Journey, and(4) Chronogarchy: public exposé in his book Chronogarchy, of an interdimensional hidden power structure monitoring the time-space of Earth as its domain of influence, and operating as a secret government using quantum access Time Travel technologies to carry out its operations and mandates.
(5) A Revelation On The Life and Teachings Of Jesus: My Journey Landing Heaven on Earth: Volume II by Alfred Lambremont Webre (2022)
https://www.amazon.com/dp/B0B3NYKD72?ref_=pe_3052080_276849420
(6) Omniversity: A founder of online multidimensional learning at http://Omniversity.info, Alfred Lambremont Webre's books are available wherever good books are sold and at http://Omniversity.us
(7) Founding Judge, Natural and Common Law Tribunal for Public Health and Justice at www.peaceinspace.org
EXOPOLITICS: Exopolitics: Politics, Government And Law In The Universe – The book that founded Exopolitics [science of relations among intelligent civilizations in the multiverse] & was time-traveled by the secret DARPA/CIA quantum access program from 2005 back to 1971.
OMNIVERSE: The Omniverse Equation is Omniverse = Multiverse [Totality of Universes] + Spiritual Dimensions [Souls + Spiritual Dimensions + Source God]
THE OMNIVERSE TRILOGY: The Dimensional Ecology of the Omniverse by Alfred Lambremont Webre [2014: UniverseBooks.com] is the original and first book of THE OMNIVERSE TRILOGY, three [3] books [The Omniverse Trilogy] on the Omniverse, the 3rd great cosmological body after the Universe and the Multiverse through which humanity understands the Cosmos.
Books #1, #2, and #3 of the Omniverse Trilogy are each very different books on the Omniverse. Author and Omniverse co-Discoverer Alfred Lambremont Webre teaches all 3 Omniverse Trilogy books at my lectures and classes at http://Omniversity.us [See "Why Omniversity"].
The Positive Future equation suggests that in the synergy between the Positive Timeline and Unity consciousness, a critical mass of humanity is collectively and individually activated for some or more of these suggested actions and policies for a positive future, and synchronistically resources and actors are brought together in multi-dimensional universe processes to manifest a desirable result.
CHRONOGARCHY: What is the Chronogarchy?
The Chronogarchy is an interdimensional hidden power structure monitoring the time-space of Earth as its domain of influence, operating as a secret government using quantum access Time Travel technologies to carry out its operations and mandates. In the third density of Earth's time-space dimensional hologram, the Chronogarchy develops and deploys a variety of Quantum Access Time Travel technologies to carry out its elaborate long-range, past, present, and future based construction and manipulation of an artificial Time-based Meme Legend within which to entrap and enslave humanity and humans' souls.
The Chronogarchy is an interdimensional alliance dedicated to the oppression of the community of human souls and includes (a) factions in human institutions such as religions, governments, military-intelligence agencies, bloodline families, monarchies, media, medical pharma, as well as (b) archonic Spiritual entities, including Fallen Angels, demonic entities, and exophenotypes hostile to the community of human souls such as the Draco reptilian and Orion greys, and (c) Sentient AI Artificial Intelligence.
U.S. Presidents George H.W. Bush, George W. Bush, Bill Clinton, Barack Obama, Donald J. Trump, and Joseph Robinette Biden were pre-identified by the Chronogarchy secret Presidential Time Travel pre identification program.
"A Revelation On the Life and Teachings of Jesus" Author Alfred Lambremont Webre has published in "A Revelation On the Life and Teachings of Jesus" a Report on the Chronogarchy's – DARPA-CIA and the U.S. Government's – the creation of Top Secret Quantum Access Time Travel Video Documentaries Of The Historical Crucifixion And Resurrection Of Joshua ben Joseph, Jesus of Nazareth, made public by the whistleblowing if US Chrononaut Andrew D. Basiago, an eye-witness to the time travel video documentary of Jesus Crucifixion. The publication of this Chronogarchy Top Secret Quantum Access Jesus Project provides direct forensic evidence of the Truth and authenticity of the Synoptic Gospels of Matthew, Mark, Luke and John, and importantly of Part IV of a Fifth Epochal Revelation, The Urantia Book: The Life and Teachings of Jesus, and forms a basis for "A Revelation on the Life and Teachings of Jesus". https://www.amazon.com/dp/B0B3NYKD72?ref_=pe_3052080_276849420
WHY OMNIVERSITY? Omniversities are chartered to share the knowledge of our multidimensional reality and sciences.
Universities are gate-keeping this new knowledge. Universities are chartered to study the establishment sciences of the Universes of time, energy, space, and matter.
Universities gate-keep the scientific study of the Spiritual Dimensions of the Omniverse such as the soul, life after death, the Interlife, Spirit, reincarnation, Spiritual Beings, and Source [God] as well as ExoSciences such as quantum access, teleportation, and time travel, and PsiSciences such as the study of psi, ESP, telekinesis, and telepathy.
TRIBUNAL: Natural and Common Law Tribunal for Public Health and Justice at www.peaceinspace.org
Private Tribunals of Conscience: Their History and Why They Matter by Judge Ralph Fucetola, JD
https://exopolitics.blogs.com/international_criminal_co/2021/07/private-tribunals-of-conscience-their-history-and-why-they-matter-by-ralph-fucetola-jd.html
Tribunals of Conscience and Crimes Against Humanity
Over the past century and more, various private Tribunals of Conscience have focused the moral judgment of humanity in situations where official bodies have either failed to hold violators of human rights to account or have been themselves the perpetrators of horrific acts that shock the conscience.
These nongovernmental, private expressive associations must be distinguished from international legal tribunals, such as the Nuremberg Tribunals and the International Court of Justice, which are examples of multinational courts established by governments under international law to try cases of making war and of war crimes.
Mandelyn Reese
Mandelyn Reese is known as The Street Angel. She received a Higher Calling Activation in 2012 to go out onto the streets of Los Angeles and promote kindness, so she has been traveling the world wearing angel wings and promoting universal humanitarian messages ever since. She has expanded her public mission to include a talk show called The Street Angel Show, which is about to launch it's 6th Season, and is devoted to helping others with guidance, she hosts spiritual educational healing workshops, and has created several higher-consciousness products to help people's lives in their soul journeys. One of her products is an Epic Healing Guided Meditation CD, another product is her Romantic Relationship Angel Guidance Cards, and the last one is An Angel's Guide to Manifesting Your Dreams, which is almost done and coming soon! WebSite: www.thestreetangel.com
Brad Olsen
Brad Olsen is the author of nine books including two in his Esoteric Series: "Modern Esoteric" and "Future Esoteric." An award-winning author, book publisher, and event producer, his keynote presentations and interviews have enlightened audiences at Contact in the Desert, UFO Mega-Conference, the 5D events, and dozens of radio (including Coast to Coast, Ground Zero, and Fade to Black) and television shows (including Ancient Aliens, America Unearthed, Beyond Belief, and Mysteries of the Outdoors). Brad is a founder and co-producer of the How Weird Street Faire in the SOMA neighborhood of San Francisco. The Chicago native's esoteric writing continues to reach a wide audience while he continues breaking ground in alternative journalism, public speaking, illustration, and photography. facebook.com/brad.olsen108/http://www.BradOlsen.com
Alex Collier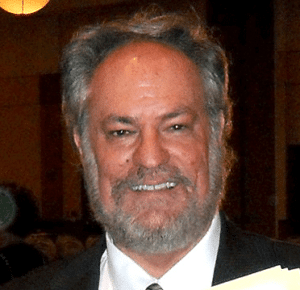 Alex Collier has been contacted since childhood, by a race of blue beings from the region we know as the constellation Andromeda. He describes being transported to spacecraft by being "dematerialized" on an atomic level and then rematerialized once aboard the craft. As a contactee, he's been afforded an extensive education in the history of the races of the Greater Galactic Community and regards the Andromedans as reliable and benevolent. He is a Galactic historian and a true physical contactee. 
Apolla Asteria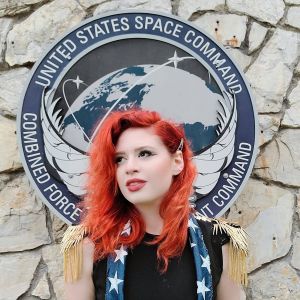 Apolla Asteria is an artist working in the entertainment industry in Los Angeles, California as a SAG-affiliated actress, Host of Youtube and Radio show Apolla's Odyssey, a reporter/panelist for Third Phase of Moon, and former guitarist for the multi-award-winning 432hz frequency band; The Siren.  She is also the artist/creator of Shaman Spears, uniquely hand-crafted energy channeling devices she invented herself. Besides being an artist of many forms, she is also a speaker for Conscious/Disclosure Conferences after being a lifetime researcher of UFOlogy, exopolitics, forbidden archeology, esoteric knowledge, and metaphysics.  Apolla has been considered by herself and many others to be a pioneer in the human consciousness shift movement. After a lifetime of practice in Quantum-Touch Apolla is now certified on Quantum-Touch Levels 1 and 2, The Wonder Method, and has begun work with other energy practices. Besides her studies in the paranormal, she is also a political activist representing the disclosure community as a Disclosure Activist and Exopolitician at political events and is part of the Free and Equal Elections Foundation. Apolla has traveled the world visiting sacred locations and investigating forbidden archeology and ancient sites. Some of the events Apolla has presented at include: LA Conscious Life Expo, Disclosurecon, The Seventh Seal Summit, and Camp Disclosure Art: www.shamanspears.com Website: www.apollaasteria.com Youtube: Apolla's Odyssey
Suzanne Ross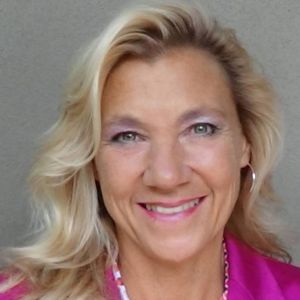 Suzanne Ross has dedicated her life to the awakening and ascension of humanity through her books, services, T.V. network, radio show, and the many events she has hosted. She is the author of the Up! Trilogy, Wake Up!, Rise Up! and Lighten Up!. She is the executive producer of SciSpi.TV, host of Transcend the Matrix on Truth Frequency Radio, and a speaker at events nationwide. She also guides celebrity tours and spiritual journeys into the red rock vortex sites of Sedona where she lives as well as offering psychic readings and energy healing. Suzanne has hosted over a dozen conferences and retreats in Sedona since moving there in 2015. She is working with a team to build a self-sustaining on a large acreage in Sedona sponsored by the 501c3 nonprofit she is CEO of called Awakening.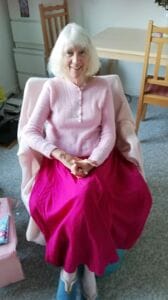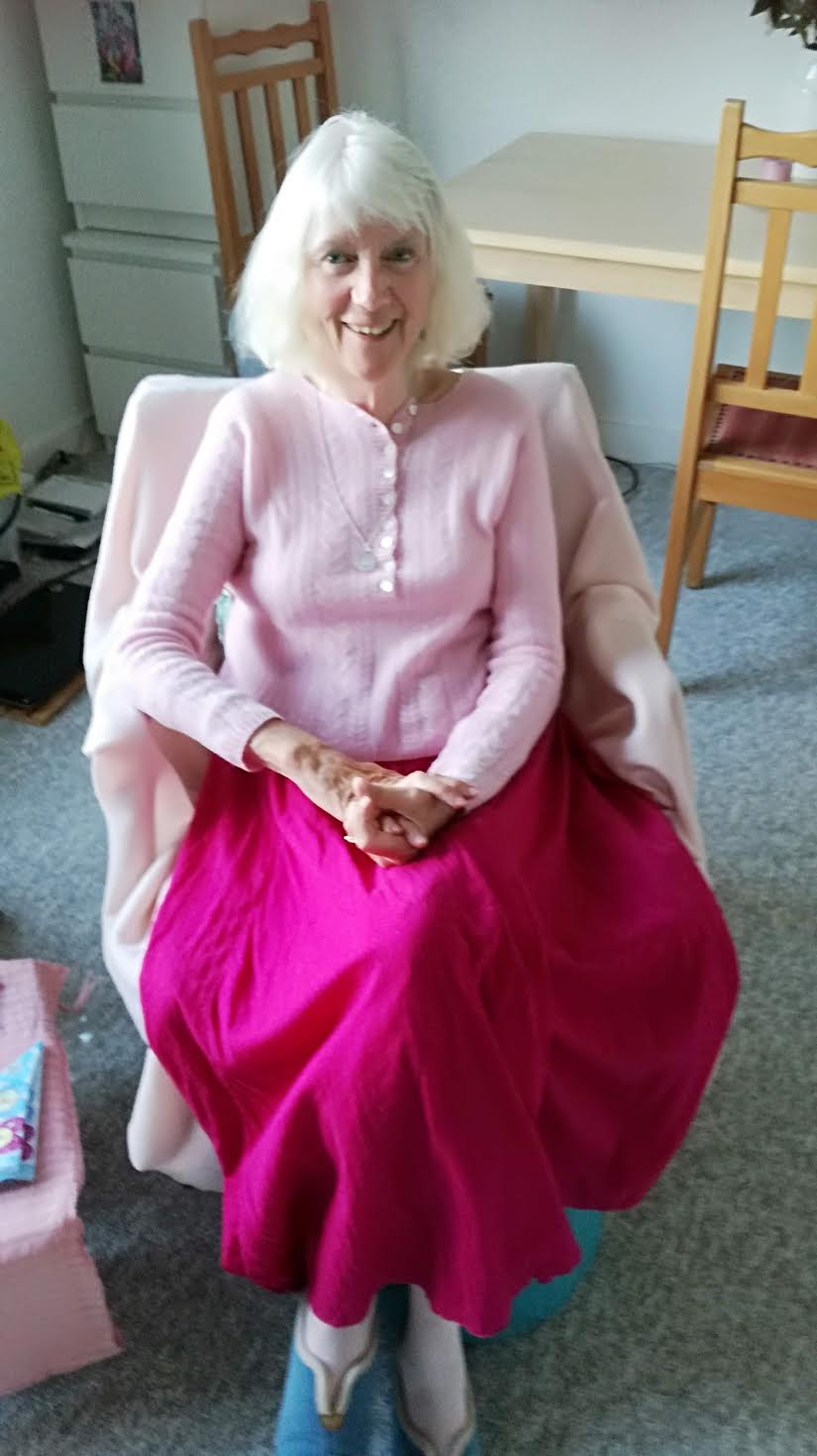 Jacqueline Maria Longstaff. Early 80s Jacqueline was contacted and prepared for her later work by beings from Andromeda. Later she was asked to write a book by an advanced Reptilian working for the light.She worked for many years both as studio host and guest for a spiritual radio station in Copenhagen. One of her most successful series was twenty x 2-hour programmes entitled "Star People Awaken". She has an ashram near Arunachala hill (India) and offers deep transformative programs and satsangs worldwide. She has written 6 books. www.cosmicairport.com
Dennis Adams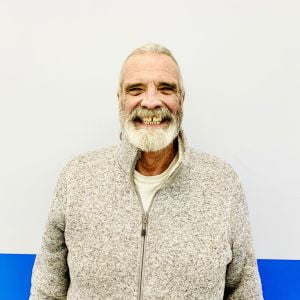 Dennis is one of the most talked-about spiritual and physical healers of our time. His work has received praise from our country's top professionals in the fields of health, science, and metaphysics. Dennis's ability to heal life essence has been scientifically proven in laboratory-controlled conditions with nuclear physicist Elizabeth Rauscher, Ph.D., and world-famous healer, Olga Worrall, Ph.D. These experiments, dealing with the alterations of Salmonella bacteria, proved conclusively that matter is mutable and can be changed with the power of the mind. Outside of the laboratory, Dennis has shared his healing and teaching talents with many organizations including the Theosophical Society and the Rebirthing community. He has worked with Sondra Ray, Leonard Orr, and Terry Cole Whittaker. Dennis has also traveled to India and Nepal where he met with Sai Baba and spent time demonstrating his healing methods to Lamas.
Jane de Forest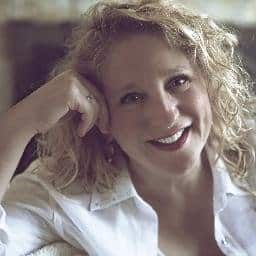 Jane de Forest is known for the integrity, humor, and sensitivity that she brings to her sessions, leaving clients feeling inspired, supported, and seen. With her intuitive art technique, Jane often draws exact renderings and translates meaningful messages from people & animals who are in the Afterlife. Jane has worked with personal, animal, and business clients for over 20 years. Her book Love Never Dies has won three awards and is translated into three languages. Her artwork is in collections all over the world, including Martin Sheen & Jane Goodall. JanesInspiration.com Jane's pro bono & community volunteer work includes: facilitating communication for children with special needs, her "save the bees" project in Ecuador, animal communication for a big cats (tiger & lion) sanctuary and she is past Director of Portland IANDS. www.janesinspiration.com
Frank Chille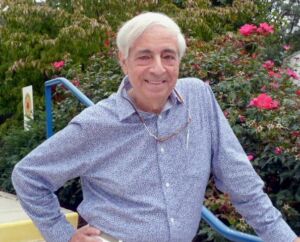 Frank Chille has been a self-proclaimed seeker of Arcane Knowledge for the past 45 years. He is a student of metaphysics, ancient civilizations, comparative religions, and has knowledge of mostly unknown contactee experiences from individuals he has met along his life path. He has had first-hand exposure to advanced technology products, has traveled extensively throughout the US, and has lived abroad. Frank has spoken publicly and conducted seminars on diverse subjects on both coasts, as well as for the military on subjects including energy studies and lighting effects on health. He has done many radio programs (has also functioned as an associate producer for the Jeff Rense Program for the past five years) as well as had been interviewed on GAIA TV.
Jane Masteller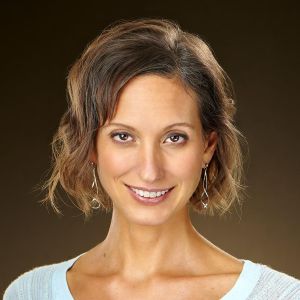 Jane Masteller is a , MA CCC-SLPHolistic Speech-Language Pathologist (SLP), Astrologer, Flower Essence Practitioner. Jane specializes in incorporating customized flower essence remedies with her speech-language therapy clients and their family members. Jane's clients have demonstrated improvements in: speech-language skills, social skills, attention / focus, and emotional well-being.  Jane is also passionate about helping humanity safely release negative states (e.g., grief, fear, sadness, anger, hurt, guilt, shame) by flooding the body's system with the positive vibration the flower essence carries. Jane's remedies are unique in that they are created at astrologically auspicious times, compiled with essences supportive of the client's personal astrological chart. Jane conducts personal astrological readings, hosts a monthly virtual astrology meetup, creates astrological essential oil blends, and is a Reiki practitioner. Jane resides in Nampa, Idaho, servicing clients in the Treasure Valley area and virtually.janemasteller@gmail.com  –  https://www.meetup.com/nampa-virtual-astrology-meetup-group/
 Lowell Johnson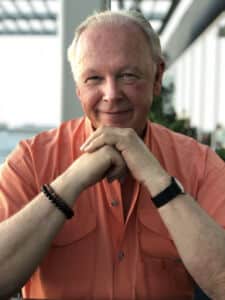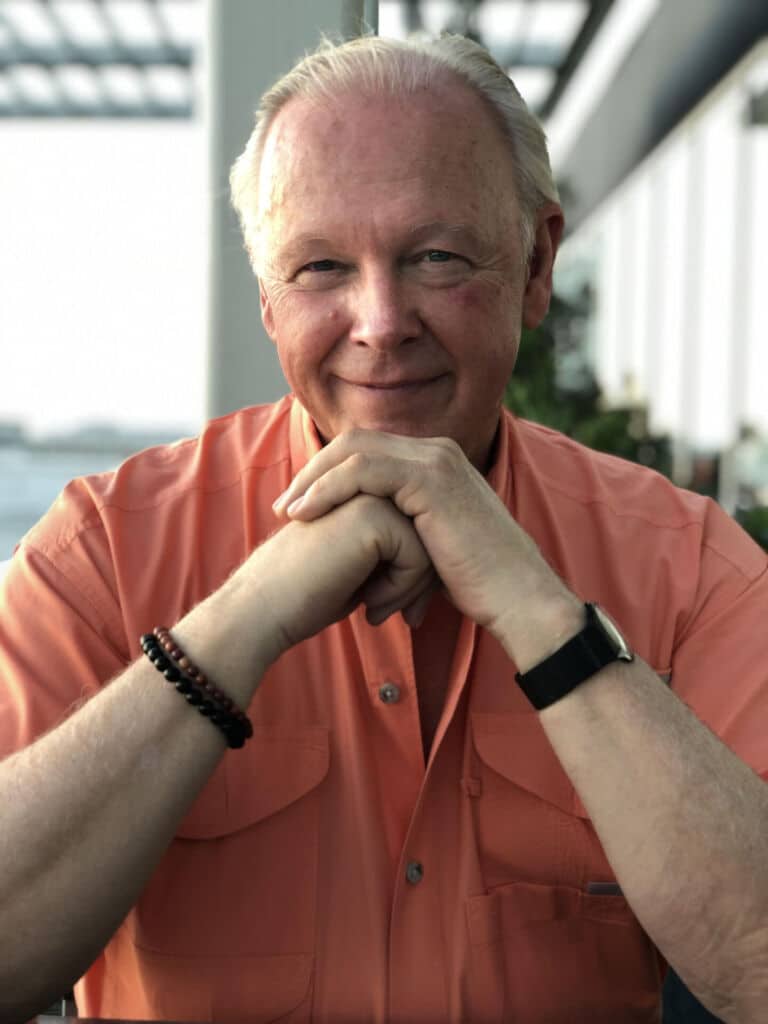 Lowell Johnson in his own words: What separates me from others is – I've been to Telos within Mount Shasta – boots on the ground, invited in by the Lemurians there, and that experience was meant to be shared with all of humanity. It is one thing to think of communicating with Extra Dimensionals, but my contact wasn't about beings from other places in the Universe, it's about beings that have been here on Earth long before our current memories would suggest. This Shasta retreat has manifested into the first opportunity for me to share in a live environment my visit to Telos and how that has integrated into my life ever since. Recounting that afternoon always raises my vibration – imagine that while taking in the energy of Shasta, it should be memorable.
Viviane Chauvet
Viviane Chauvet – Bio: Originally from Canada, Viviane Chauvet is internationally recognized for her inspirational life journey as an advanced Arcturian hybrid avatar. Viviane's healing practice and teachings inspire people to live in Universal Consciousness as sovereign Divine Beings. She specializes in multidimensional frequency healing, conscious channeling, soul matrix healing, and holographic body template upgrade. In 2013, Viviane founded "Infinite Healing from the Stars" and have worked with thousands of clients worldwide. She also serves as an emissary for the Intergalactic Councils and other star delegations. Her first collaborative #1 Best Seller book "Wisdom of the Silver Sisters – Guiding Grace" is now available on Amazon as a published author. She worked as a hybrid consultant on j3FILMS award-winning second documentary "Extraordinary: The Seeding." Viviane also features in j3FILMS award-winning third documentary "Extraordinary: The Revelations." Today, she is the producer and co-host of The Infinite Star Connections podcast. For information on her services and meditations, please visit: https://infinitehealingfromthestars.com/
Jamie Lu and Seth Adam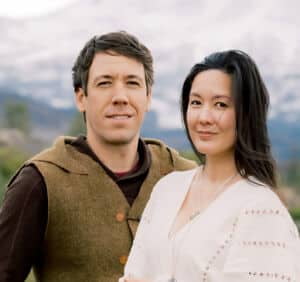 Jamie Lu and Seth Adam are a Divine Couple, world-renowned Sound Healers, and Mentors of Spiritual Awakening. Together they assist in raising the collective vibration through Sacred Sound Ceremonies. In their Sound Ceremonies, Jamie Lu brings through Divine Source Energy with crystal bowls and her voice that Seth then grounds. Every Sound Ceremony opens us to the presence of infinite Love that is inherent in every being. Infinite Love is the force that miraculously heals, resolves karmas, and clears unconscious negative energies. It is the empowered Spirit we as a humanity are returning to through our collective awakening. Jamie Lu comes from a Filipino shamanic lineage and is gifted in Sight (clairvoyance) and Sound (Voice). A Mentor to many all over the world, she assists in the Sovereign Awakening to one's Divine Self. She is an embodiment of the Divine Mother and carries a sacred responsibility in her expression that impacts the collective as a whole. This is why what she shares is in the realm of sound, telepathy, and sometimes complete silence. Jamie is on the board of the Medical Sound Association that is bringing Sound Medicine to the masses. Together with Seth, they teach the power of Love, true safety, and transcendental consciousness. Seth Adam is a gifted musician and sacred geometrics that created a unique self-healing tool called the OmniCore™. Seth's instruments of Light exemplify Universal Laws, sacred structures, and scientific knowledge that help the collective awaken to fundamental Universal Truths. He specializes in raising vibrations and amplifying positive outcomes through his designs, connection, and knowledge.
Arcturus Ra
Arcturus Ra holds a Master's Degree in electrical engineering and computer technologies. He is also self-taught in photonic fusion and bioresonance devices or the building of such.  He feels that the secret of the pyramids, vortices, power spots, fountains, or holy places with seemingly miraculous properties has been lost.   As an "extra-celestial" soul he has memories from past lives in Atlantis, Lemuria, and Planet Maldek before it was blown up. He also remembers his home planet Arcturus. He came to Earth with his ship and crew through the gateway in the sun and is projecting himself from a future timeline backward in time and into this vessel to help raise the planet's frequency.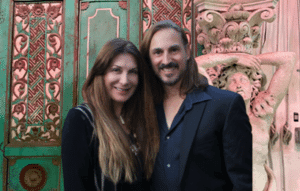 Renne & Anthony
Modern mystics, channelers and healers, Renee and Anthony are the founders and voices behind Blue Soul Earth® which is focused on igniting global consciousness by bringing the worlds of science and spirituality together in ways that educate, inspire and liberate. Together, they ignite the human potential and help others transform from within by tapping into their own innate wisdom, so the answers to the questions of "Why am I here? And, how do I step into my life purpose to live a more joyful life?" come with both ease and grace.  The teachings focus on Universal Consciousness, Heart-Centered Living and our Human Existence.Combining their intuitive gifts, they tap into the hidden and inner worlds that shamans, sages and spiritual masters speak of and where transformational healing takes place. They channel the Ascended Masters, a collective of non-physical beings from higher realms of consciousness as well as other 'energies' such as Melchizedek, Metatron, the Angelic and Seraphim realms, Magdalene, Yeshua, and others. Sessions include metaphysical wisdom from the Guides and the Akashic Records, remote viewing and quantum healing of the energy body. Additionally, they are both Usui Reiki and Holy Fire Masters and certified in Pythagorean, Edgar Cayce and Platonic energy healing. Renee is also sound healer, musician, photographer, magazine editor, author & branding expert. Anthony is also a Martial Arts master who has created his own system called Blue Soul Kung Fu™, which combines Kung Fu, Pranayama, meditation and aligning the chakras.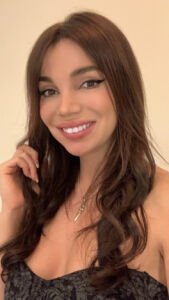 Sarah Adams has experienced many things from seeing abductions to seeing angels who aided her. Her awakened consciousness increased as she got older. She experienced the supernatural and past lives in Egypt & Atlantis. telepathy, weather abnormalities, feeling others' emotions, remote viewing, quantum leaping, and time travel are among the other alternate realities Sarah has endured. "I've healed so much and believed every day is a healing journey to greater heights". Sarah works with many clients around the world in what she calls "Intuitive Healing". This includes using homeopathy herbs, supplements, diet superfoods, detoxing, energy work, essential oils, visualization, mediation, subtle energy work, cellular work, all to heighten the frequency of the temple and precious bodies we have been given. She has made TV appearances on Gaia TV including Beyond Belief, Buzzsaw, and Ancient Civilizations as well as Coast to Coast AM, Vice TV, The Bases Project, co-hosting the Divine Truth Show on Revolution Radio, and many others. Sarah Adams continues to be a major force in the world of enlightenment while healing many around the world.
David Wallace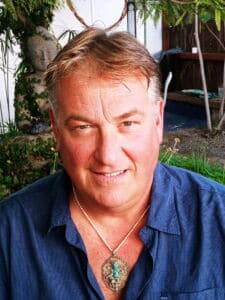 Dave Wallace was Born in Manhattan Beach CA. Dave spent 4 years as a trained law enforcement communications officer.•9 years as a winemaker in Mendocino County with a graduate degree in Enology.
•11 years living in England and Scotland teaching Wine and food chemistry.
• 1 year as wine and spirits trade ambassador for the British government working in Russia and Ukraine.
David quit the drinks industry after some 24 years as a specialist to open an all-natural ingredient pie shop back home in Hermosa Beach Ca. David had visual contact in 2016 and direct physical contact with extra-terrestrial beings in January of 2017. David is now working as a goodwill ambassador for this benevolent species of Blue people from the Taurus cloud system. He has a message of hope for humankind concerning the imminent landing. He is finishing up a full-time scholarship to attain his M.S. in Astrophysics and is currently designing a deep space stellar cartography system and computer, based on gifts he was shown by his new family.
David's Mantra is "thoughts are things"He has a lot of amazing information to be given to humankind as a gift, that we might be able to navigate deep space with the same precision, speed, and technology as our friends. The time is upon us. All will be well
Savannah Slawson
Savannah is a Master Divine Channel and Earth Angel who assists people in achieving their dream reality by opening doors and connecting the light between self and truth. She travels to learn, teach, and share about the new paradigm and how to align with your highest self through healing and expression. Author, Minister, Speaker, Consultant, Filmmaker, Producer Her unique ability to clearly articulate the spirit realms develop a closer relationship for the heavens to communicate necessary change during this time. Her souls' purpose includes time traveling and activating codes for human light bodies and planetary ascension, can provide mapping and blueprints for Starseeds, Lightworkers, way-showers, and persons of any frequency. She guides people to their light through the connection of their higher self in mediumship, meditation, and intuitive foresight. The goal: designing & delivering Higher Dimensional existence for supernatural beings and Heaven on Earth!
Isaac Mars
Isaac Mars "Isaac Mars is a Spiritual Guide and Theoretical Physicist proposing a Unified Theory of Everything. On the verge of his spiritual awakening, the Universe gifted him with many secrets regarding the nature of reality, time, gravity, consciousness, and more. As he formulated these concepts into simpler analogies, he realized that he had unlocked unique knowledge that held the potential to transform the lives of others. Isaac now follows the path of Unconditional Love and Universal Peace so that humanity may someday reunite with its extraterrestrial star family."
Neil Gaur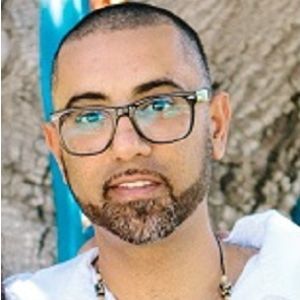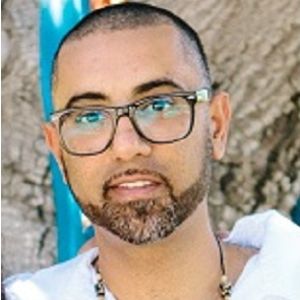 Neil Gaur is the Founder of Portal to Ascension… a conscious event production company created in 2008 that hosts a wide range of presenters on a variety of topics such as the origins of humanity, the existence of Extraterrestrial life, exposing hidden truths, and exploring the nature of reality. He travels the world facilitating gatherings and filming documentaries that are intended to empower the individual to reclaim their sovereignty and awaken to their full potential. Neil also operates an online platform that creates and facilitates about 110 conferences and workshops a year. At this point Portal to Ascension has worked with over 1500 researchers, spiritualists, scientists, consciousness explorers, and more. Neil is a philosopher, historian, researcher, and spoken word artist. He presents his research on the ancient wisdom and future science of sound, vibration & frequency; as well as in-depth explorations into ancient civilizations, archaeological discoveries, space anomalies, shedding light on hidden esoteric wisdom, and exploring ways in which we can create unity and peace on Earth.
Brooks Agnew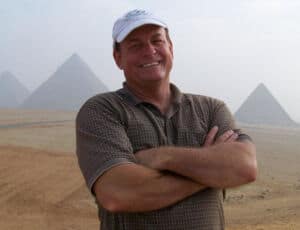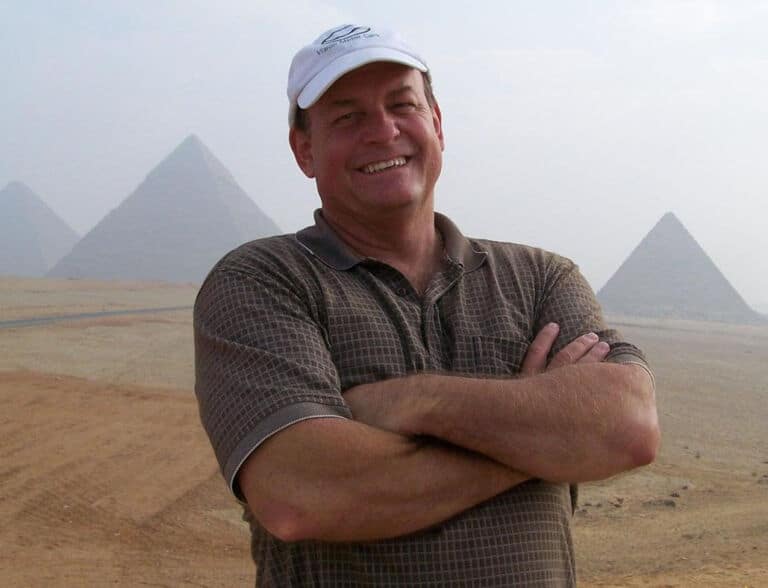 Brooks Agnew grew up in Pasadena, California hanging around JPL and Cal Tech. He entered the Air Force in 1973, where he graduated top in his class in electronics engineering. He received his Bachelor of Science with honors in Chemistry from Tennessee Technological University. He is a Certified Quality Engineer, a SixSigma Master, and a member of the Society of Automotive Engineering. He has authored 7 Amazon best-selling books with 11 titles in print. He is one of the world's most recognized voices in the podcast world today after 17 years on the web. He has been featured on dozens of TV and hundreds of radio programs as well as numerous scientific documentaries. He is a multi-patented engineer and currently the CEO of an electric truck manufacturer in North Carolina.
Lori Ann Spagna
Lori Ann Spagna is a Best Selling Author, Speaker, Spiritual Catalyst, Ascension Guide, Multi-Dimensional Channel, Intuitive, Animal Communicator, Energy Healer, DNA Activator, Visionary, Lightworker, and First Contact Starseed who has transformed the lives of thousands of humans and animals via her Channeled Ascension Guidance, Intuition, Sacred Energy Healing, and Animal Communication and Telepathy. She provides Ascension Training and Support, Multi-Dimensional Channeled Guidance, Sacred Energy Healing Transmissions, Dormant DNA Activations, Star Code Marking Activations, and Sacred Key Code Activations for humans and animals. Learn more at: www.LoriSpagna.com. Get tons of great free gifts for you and your animals at: www.LoriSpagna.com/freegifts.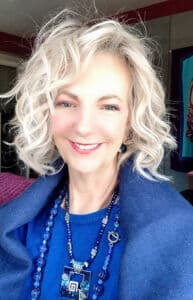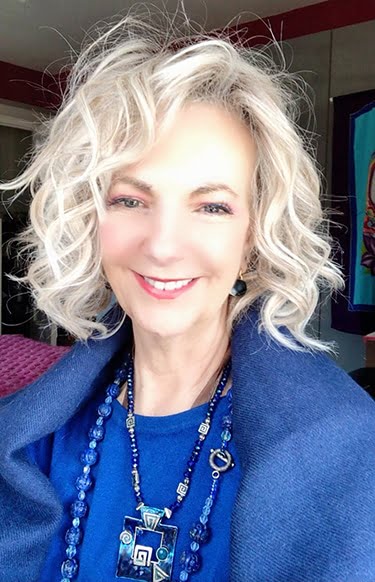 Maureen St. Germain has over 25 years of experience in the area of mystical and sacred traditions. Known as the Practical Mystic, Maureen is a prolific teacher and facilitator of spiritual knowledge for contemporary life. As a clear channel from Source, she is continuously researching, developing, and introducing new methods that will help you connect with your own wisdom channel, and inspire your spiritual awakening. Maureen has personal connections with the Angels, Ascended Masters, Hathors, Divine Feminine, and the Dragons! A lifelong interest in the Akashic Records resulted in her being granted access to this dimension that has been hidden to most of humanity for millions of years. Founder of Akashic Records International, Maureen is an extremely accurate Akashic Records Guide and instructor.In her latest book, Waking Up in 5D – A Practical Guide to Multidimensional Transformation, Maureen reveals how to develop a deeper Higher Self connection, and to consciously choose 5D, where love is the governing force.
Dr. Scott Werner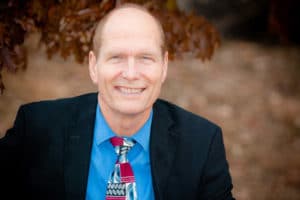 Dr. Scott Werner was born with the gift of higher dimensional sight, which means that when he "tunes in" to someone, he would not only see them on the physical level but also "see" them on multi-dimensional levels. Scott had two near-death experiences when he was young. The first time was at the age of 13 and the other at the age of 20. Each time that he came back into consciousness, he returned with the inner knowing that his role in this life is to assist in the "healing of humanity," and his "gifts" were enhanced to the degree that he intuitively sees the physical body. 
Becca Bee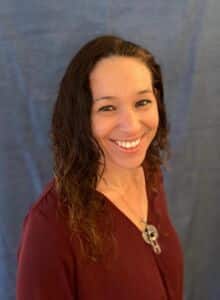 Becca is an interdimensional guide and teacher, and for over 25 years, has been helping souls
access and awaken the memories locked in their DNA records. As an experiencer and
abductee, her abduction experiences have opened her to remembering different ships, races
, and levels of understanding of the hybrid programs. Through her personal experiences, and
through the sessions of those guided to her, more and more records of our galactic history
have been revealed. Together with Arcturian, White Mantis, Andromedean, Lyran, and Sirian
Avatar aspects of her soul, she has incarnated to help others dissolve the veils of the mind
matrix and empower them to remember and reclaim their divine rights and angelic human
DNA heritage. www.withBecca.com
Eric Dadmehr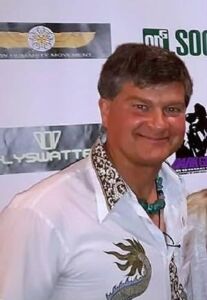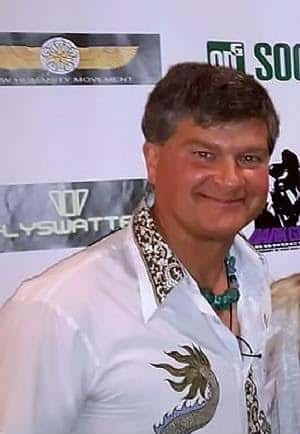 Eric Reza Dadmehr best known as Eric the Healer, Whistleblowing Public Speaker, Comedian, Shaman, Mixed Martial Arts Instructor, Renaissance Man, Inventor, Ghostbuster, Exorcist, was in the Pilot Gifted Program which turned out to be MK-Ultra, Starseed born at 11:11 pm, BA Fine Arts UCLA 1986 but stayed until 1992,  & Captain in Indian Deep Space Program, Scorpio, born Year of the Tiger in the element of water which is this year! I've come full circle. I am the guy who gave Jesse Ventura the FEMA Camp information on coffin liners and Civilian Inmate Handbooks back in 1993. Two years later he went with Alex Jones with info. in 1995. Donald J Trump time traveled from recently the last couple of years ago to find and meet me back in 1985 to talk for over an hour at the movie theater I was working at Plitt in Century City about him becoming President and how we were going to bring down the deep state cabal! Get ready to learn about the largest Sting Operation ever and greatness.
Ben Chasteen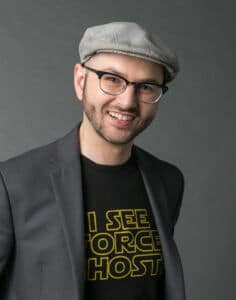 Ben Chasteen is the president of the streaming network RISE TV, which features the hit show Edge of Wonder, which he co-hosts, as well as his own Ben Solo Show. At a very young age, Ben had many spiritual and otherworldly experiences that led him to realize that there is so much more to life than meets the eye. Soon, Ben began seeking out his life's purpose: to find the truth of the universe and help in the conscious awakening of others. His journey eventually led him to New York City, where he worked as the chief photographer for a media company, covering events across the U.S., as well as other countries. Ben gained an understanding of how society was being manipulated by a communist agenda, so he decided to help people see how they could set themselves free by using their own awareness, virtue, and inner awakening. Ben co-created the show Edge of Wonder in 2018 with Rob Counts, serving as a host, producer, and researcher. They reached hundreds of thousands of subscribers and amassed 50 million views on YouTube alone before it was censored and deleted. Drawing upon his expertise in his experiences, research, and creative vision that he developed over his career, Ben is devoted to continuing to help people discern the truth and that through our own awareness, virtue, and inner awakening we can set ourselves free.
Rev. John Polk Skywatch Workshop
 Reverend John M. Polk "Piercing a hole into empty space, I split the Heavens to create my own portal into the Universe." This is Quoting Reiki Master/Instructor, Metaphysical Minister Reverend John M. Polk, who's here on a mission to spread Love, Light & Consciousness throughout the Cosmos. John works as a UFO, Vortex, Ghost, Medicine Wheel, and History/Paranormal Master Tour Guide in Sedona, Arizona. Reverend Polk collaborates with fellow Starseeds at UFO/Spirituality Conferences around the country as a Speaker/ Emcee and UFO Skywatch Tour Guide to fulfill his Passion for exacting Disclosure.
Johnpolkmedia.com
Jpolktours@gmail.com
Samuel Kiwasz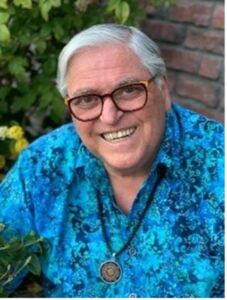 In this vast multi-dimensional Universe, there is a mathematical pattern that repeats itself in countless ways. Seeing and understanding this takes one to a place of knowing that there is a Divine Intelligence working behind and through all manifest reality. Join me on an aesthetically beautiful PowerPoint adventure where we learn about how to use these insights as a steppingstone into being with the "Oneness of Creation". Come on this journey from the infinitesimal microscopic to the vast macrocosmic nature of creation.
Samuel has taught Sacred Geometry workshops for over 20 years. After serving as a schoolteacher with the L.A. Unified School District, he continues as a social entrepreneur and community synergist sharing his passion for assisting people to arrive at their next level of spiritual development. You can go to his website – www.SacredPendants.com to learn more about this great teaching. Also, you can go to Samuel's site to see all the aesthetically beautiful Sacred Geometry Pendants that he carries, find out more about their symbolic meaning, and be informed about their healing properties.
"Ha-Ru-Ko' Blue Star Child is a multi-dimensional artist and musician. She channels New Earth Blue Print and Sacred Feminine designs.  She now owns her own gallery (Blue Star Child Gallery) in Mt. Shasta, California (308 N. Mount Shasta Blvd). Ha-Ru-Ko Blue Star Child holds a portal for the New Earth and transmits multi-dimensional frequencies into people's hearts." Rob "HA-RU KO will perform with her art on Saturday, July 9th in the Lower Lodge. She will share a slide show of her art that the Telosians have etched into a Crystal in a temple on the upper level of this ancient Venusian Colony that originally was from Lemuria'. Ha Ru Ko says "My designs are guided by our Creator/ the Source, and those designs are "New Earth Blue Prints".  My artwork has specific Codes and I am the one (creator of this design) who has to bring the frequencies through singing/sound, so here is a sample of what I bring through'.  . See her Video here Ha Ro Ku's Music and art on Youtube Click here.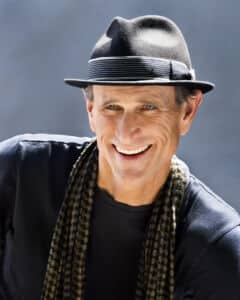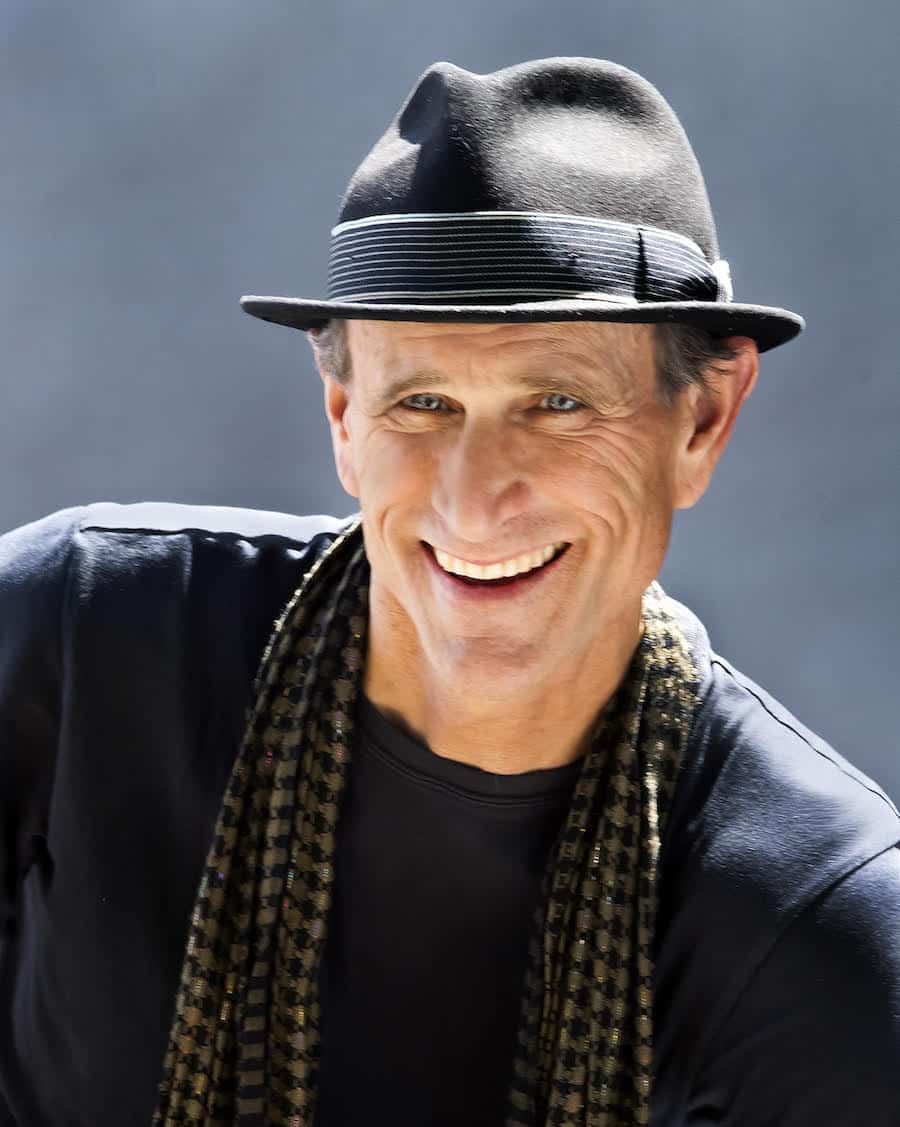 Bodhi Setchko- Musician Sound Healer
After hearing Paul Horn play flute in the Taj Mahal, Bodhi knew, at 15, the Silver Flute would be his lifelong companion. Over the years he has added many instruments to his orchestra, including exotic Flutes from around the world, Conch Shell, Charango, 12 String Guitar, Tibetan Bowls, Feathers, Harmonica, Gong, Drums, and Rattles.
He has been working with sound meditation, sound healing, and sacred sound journeys for over 40 years. He has studied with Tito La Rosa, Paul Horn, Allaudin Mathieu, and many other artists. Around the globe, his music is used in yoga studios, health spas, and health practitioners' offices. His music has had millions of plays on Pandora, Spotify, Apple Music, and other streaming sites.
He has a deep love of the natural world and worked many years as a wilderness and river guide. Playing his flute in the forest, inspired by the sounds of nature, Bodhi developed his own, unique style of improvisation within the healing music modalities. He has been a featured artist at many festivals and conferences around the world, including the International Conference on Shamanism.
He has 18 original albums in his portfolio and is the founder of touring/recording ensembles, SONIC TRANSFUSION, CRYSTAL WIND, and RHYTHM MATRIX. He has had two #1 Flute Albums on the Zone Music Reporter International New Age Music Chart. DEEP DREAM in 2020 and TRANS UKRAINE in 2006.
He offers group and private sound healing journeys for concerts, festivals, yoga classes, meditation groups, retreats, and conferences.
In 2021 he created the SOUNDSCAPE OASIS, a Sound Healing Temple Sanctuary in Mt. Shasta, California.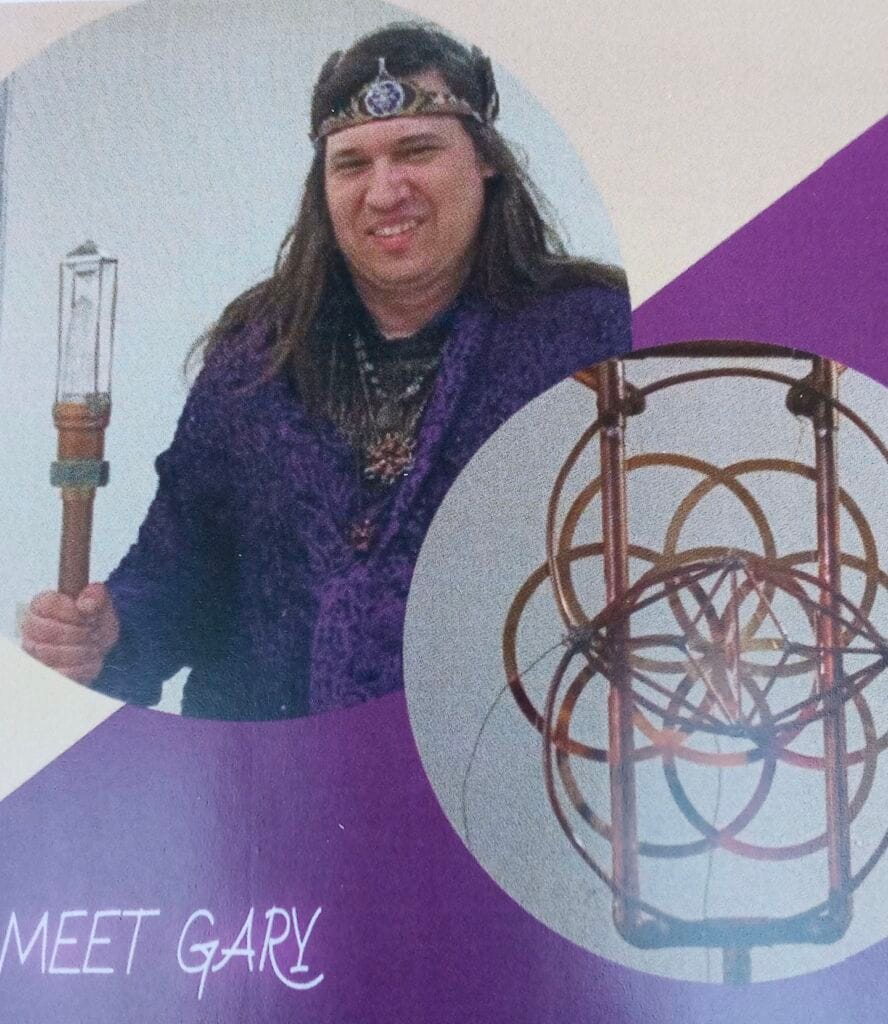 Gary Cromp Sound Healer comes from the bay area where this all originated from. Going to the desert in Palm Springs and Joshua Tree and Landers. I was led to the Integratron to find out how to record there and stumbled upon Eric Rankin's event. Learned about sonic geometry from his research and began a quest to find bowls and build the factor 9 grid. Got to 720hz and hit a wall and that is when I switched to tube and then tuning forks with the help of Randy Masters. Its been 10 years now of building the system and patterns like the genius and platonic solids have been made in frequency. The sounds of creation and harmony. I found this is my mission on the spaceship Earth and these frequencies are a unifier of all life in the universe and I administer them as needed.
Purchase Summer Conference Tickets Click Here
Purchase Summer Conference Tickets Click Above
Rob
Thank You 
Warm Regards 
Victory To The Light
Rob Potter
Mt Shasta Ca.
530-925-3502
Skype is free
add me username
BabaRobGod
or call my Skype #
530-918-8236