Dear Promise Friends,
The chart below is for you to be able to see and choose your gemstones for your Promise Nuclear Receptor and your Promise Holographic Projector. You can also use the chart to use as your muscle testing chart. You can learn about muscle testing and how to do muscle testing to choose the best stone for you by going to this link here.  
You will see that some of the natural Rubies, Natural Sapphires, Diamonds, and Moissanites have an * Asterisk after the stone. The reason for this is that these stones are sold at market price. You will have to contact me Rob Potter by calling +1-530-925-3502 to have a personal consultation to determine the price of these special gemstones. If you would like a gemstone that is not on the chart again you will need to contact me personally to acquire any unlisted stones.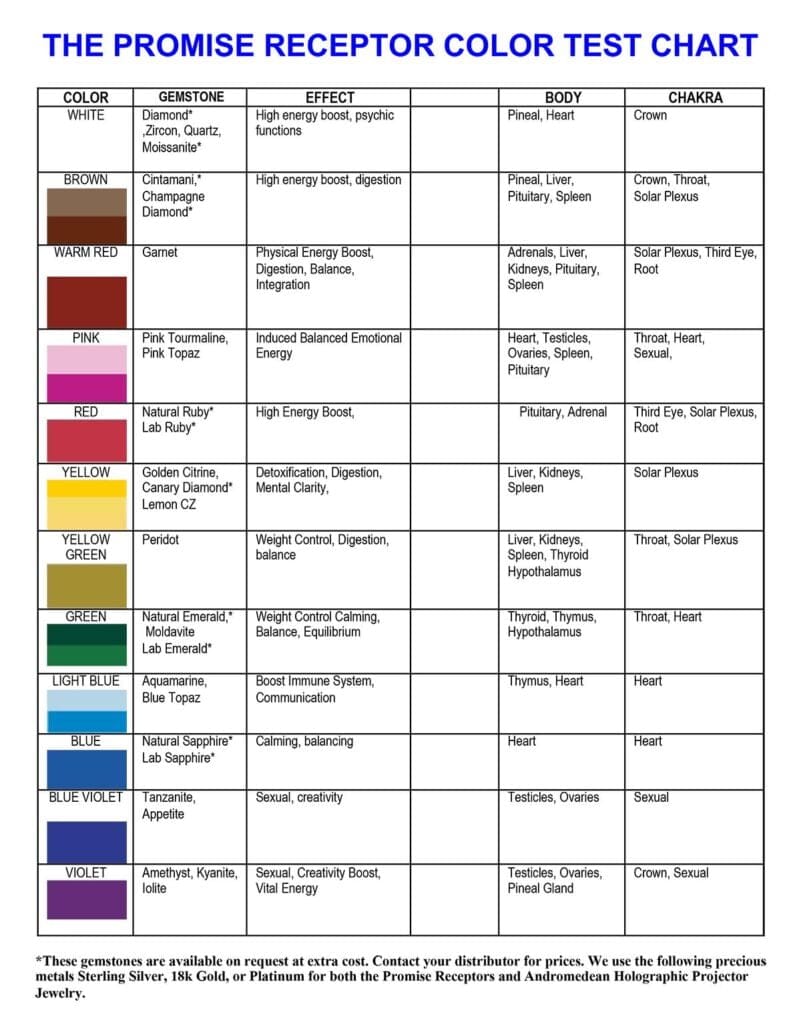 Rob Potter
ThePromiseRevealed@gmail.com