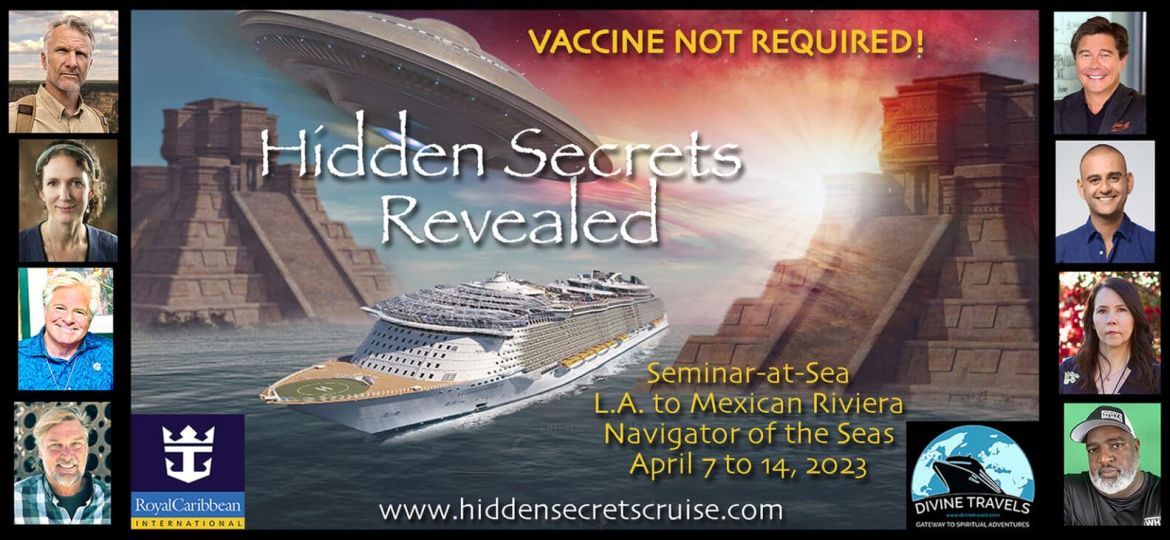 Dear Promise Friends,
I wanted to let you all know I will be presenting on the Hidden Secrets Cruise on the Mexican Riviera. There are many other luminaries on this trip and I am looking forward to meeting all of you on this wonderful tour. We are going to have a great time learning and traveling together.
there are no vax requirements No shots-tests-masks
By the way, if you are traveling with a friend and booking a room together there is a further discount if you read the information carefully. I am helping put my friends together to book at the same time for a deeper discount! In fact, I have one female friend who is ready to book but is looking for another female to share a room with so please contact me at the number below if you are interested. 
The Package is wonderful and you get all meals included if you bring a friend to share or a significant other it is going to be even more reasonable. To Learn More About The Cruise Click Here.
I have a private Special Offer. When you fill out the registration form which I strongly urge you to do before mid-December  In addition, if you put my name in the referral box I will give a 1-hour healing session on the cruise to all who register adding my name as your referral in the box provided you will also receive a 50 dollar discount to the 2023 summer conference to Register Click Here!
I will be sharing more on this in the near future. Be sure to check this out it is going to be a blast. I will be offering some private therapy and healing sessions in my stateroom as well.
God bless you all.
If you have any questions or concerns about this tour please call me anytime.
+1 530-925-3502