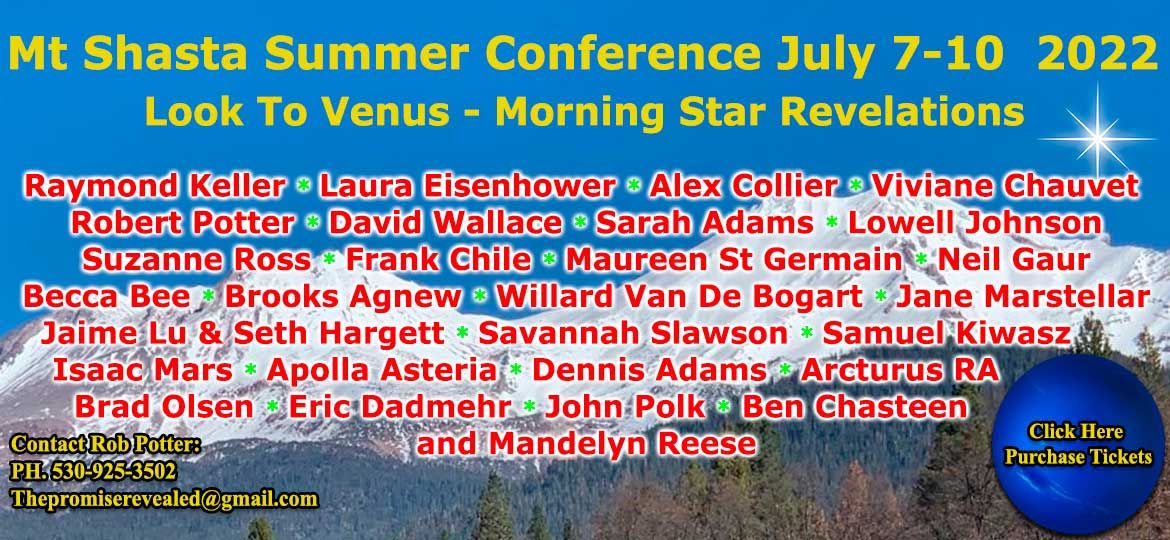 Dear Inner Circle Members,
I wanted you all to know you have access to all of the speaker's presentations from the 2021 Summer Conference Private YouTube Playlist
THESE RECORDINGS INCLUDE PRESENTATIONS BY 22 PRESENTERS FROM THE MT SHASTA SUMMER CONFERENCE HIERARCHY OF LIGHT AUG, 24 – 29 2021. SEVERAL PRESENTERS SPEAK TWICE AND APPEAR ON PANELS AS WELL. I hope you will enjoy these videos!
Warm Regards,
Victory to The Light
Rob Potter
The Promise Revealed
https://thepromiserevealed.net
+1 530-925-3502