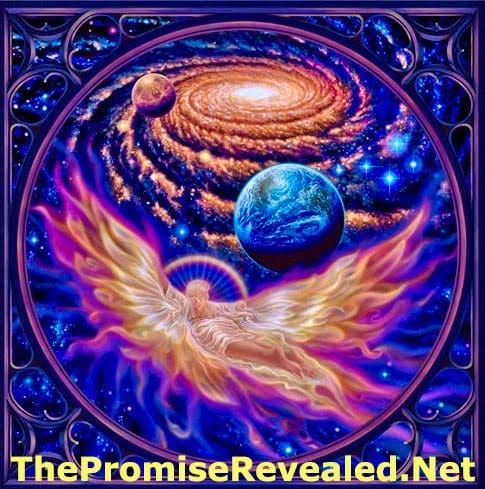 Workshop Titles & DescripTION
ALL OF THE THESE SPEAKERS ARE VERY SPECIAL AND THIS WORKSHOP OPPORTUNITY WILL ALLOW YOU TO SPEND TIME WITH THESE PRESENTERS AS THEY CAN GO INTO A DEEPER AND MORE INTIMATE SETTING TO SHARE THEIR GIFTS WITH YOU
TO SEE THE SCHEDULES PLEASE CLICK THIS LINK
Suzanne Ross ~ Workshop 1.5 hour Ascending through the 13th Gateway Chakra Learn powerful techniques for crystallizing your light body so you can become the embodiment of your Ascending Avatar. You have progressed through your 12 chakras and embodied as a soul fractal in each one of these 12 crystalline energy centers. Now it's time to activate your 13th chakra and crystallize as your Ascending Avatar. In preparation for the Ascension of your soul into the 5th dimension. Learn how to transcend space-time within your MerKaBa time translation vehicle so you can soul travel and reunite with your other soul fractals in higher dimensions. This soul merge activates dormant DNA for your own higher dimensional evolution. These are advanced ascension techniques so only attend if you are truly ready to take a quantum leap into 5D consciousness.
Price $44
Jane Marstellar Workshop 2 hours Workshop: "Create Your Own Astrological Birth Chart Flower Essence Remedy" In this relaxed and interactive workshop, I will be providing all the materials for us to co-create custom Flower Essence Remedies that support balancing your unique astrological birth chart energies. Flower essences work on blockages and imbalances in the ethereal body, so they complement perfectly with astrology. The remedies gently and safely release negative states (grief, fear, sadness, anger, hurt, guilt, shame) by flooding the body's system with the positive vibration the flower essence carries. We are here on Earth to learn, heal, grow, and bring into balance the planetary energies of our birth chart. The Australian Bush Flower Essences are an excellent tool for making the process both easier and faster. 
Each attendee will leave the workshop with up to two flower essence remedies of their own creation. Young Living Essential Oils will be available for creators who wish to enhance their flower essence sprays with scent. Attendees will receive the workshop PowerPoint presentation that outlines how to easily create their own customized flower essence remedies (sprays, dropper bottles) utilizing Australian Bush Flower Essences to address zodiac sign imbalances. 
Investment: $30
Viviane Chauvet Workshop 2 hours "DNA Template Activation with the Arcturians" As human consciousness spiritually evolves, the DNA physical template shifts into a luminous, multidimensional DNA Template. The physical template has been encoded with past planetary ancestral lineage and imprints based on servitude and submission to a greater power. With the Arcturians, we will release any disharmonic frequencies associated with past patterns and encoded genetic influences. It helps restore the Human Ancestral DNA and activates conscious memory in the quantum DNA structure. Welcome back to your origin in the One Divine/Creator Reality!
Price $50
Brad Olsen Hidden Esoteric in plain sight Plato's "Allegory of the Cave" is a concept devised by the philosopher to ruminate on the nature of belief versus knowledge. The allegory states that there exists prisoners chained together in a cave. Behind the prisoners is a fire, and between the fire and the prisoners are people carrying puppets or other objects. This casts a shadow on the other side of the wall. The prisoners watch these shadows, believing them to be real.
The word "occult" simply means that which has been hidden. How much has been hidden from us right before our very eyes? From mass media deceptions to occult designs on our dollar bills, and a multitude of other symbols with veiled meanings, Brad Olsen discusses the myriad of obfuscations in our world today, and what their real meaning is all about. 
There is a universal law that everything that is being done to us must be revealed first. You'll know it when you see it. We will understand Predictive Programming, legends, and myths that are based on historical facts, as well as many conspiracies that turned out to be true.
Presentation Outline: After entering "Plato's Cave" we will learn to see the esoteric and occult meaning in all that has been hidden from us in plain sight, including:
SEXUAL (Obelisks)
MONEY (Seeing Eye Pyramid)
GEOMETRY (Pentagon)
LOGOS (Sigils), including the many symbols in Hollywood and the Mass Media.
Also hidden in plain sight are the Millions of Worldwide UFO Sightings, and how it has been revealed in Project Blue Book, Home Videos, Govt. Trickle Disclosure, and the newly formed Space Force.
Price $20 
 Maureen St Germaine Workshop 2 hours Opening to Your 5D Mastery. This event will give you new information, and tools that you have come to expect from the Practical Mystic Maureen St. Germain.Learn how to prepare your earth vessel to resonate to the frequency of the fifth dimension and beyond. This will improve your connection with all of life, including ET,s Saints, Ascended Masters, and each other. You will understand how to anchor energy into your heart, and amplify this feeling to improve your connection to the Source and all of life.  Learn tools to stay out of judgment. Learn the difference between 3D to 5D. Joy is your natural state. Graciousness is your new MO. Living in 5 D Day is your goal.
Price $35
 Scott Werner Workshop 1 hour
 "Controlling Our thoughts to assist in creating God's Love Agenda" "St Germaine's powers of Alchemy"
We will be showing and teaching to create in the Etheric field, bringing the creations into reality in the 3D
Manifesting and creating for your family, neighbors, and friends. Using crystals, amulets, and wands.
We will have some crystals, amulets, and wands. available for purchase
Pre Conference Workshop with Scott Werner July 5th in MT Shasta – Contact Scott at 435-319-5536 or Socott.healthlogevityinc@gmail.com 
Price $20
Jane de Forest Workshop 2 Hour, "Remembering The Future" Use Your Natural Intuitive Power to Change Your Life.
Time travel by guided progression to; one & ten years into your future, and 100 years into the future of Mother Earth! Can you sense the future with your natural intuitive power? In a word … Yes … people get precognitive information all the time in dreams, a hunch, or "garden variety" premonition.  Experiments consistently show that human beings are as wired to know what's coming next as we are to see, feel, hear and think. 
In this fun and fascinating workshop, you will journey with shamanic drumming using your natural intuition to visit your potential future in 1 & 10 years! Is where you are heading where you want to go? You will also journey with shamanic drumming to experience Mother Earth's potential future in 100 years, then discuss your findings with like-minded people in a safe environment. Please join Jane for this unique workshop and learn practical tools and techniques you can use to help gain insight into your own potential futures and the world at large.  Jane de Forest, Facilitator   janesinspiration.com
Price $25 per person, $40 for two 
 Lowell Johnson Workshop " JOURNEY TO TELOS ENTRANCE" Off-Site 4 hours Private energetic vortex hike to the Telos portal on Shastina with Lowell Johnson This 4-hour event is scheduled for Saturday, July 9th from 8:30A – 12:30P and is limited in the number of participants to no more than 12. We suggest you purchase in advance these will sell out. Please try to purchase by June 15th. When Rob first asked me about conducting a workshop tour, I sensed that what people would want to get out of it, is the same elevated vibration energies that connect me to higher dimensions. That requires the proper setting – quiet, meditative, introspective, and respectful of the energy exchange you seek. If your vibration is high, I promise you will connect with the energies around you, but we will be there as a group. So collectively the higher frequency each one of us comes into this experience with, the better chance we have of sharing what is around us all.
If you have meditated as part of a group before, you already know the power of collective intent. All the more reason for those who are still looking for proof, this workshop is not for you … but if you are ready to palpably connect to higher energies, I can show you where I found them.Before you plan on participating in this adventure, consider this: the trailhead is where we start the hike. The first weekend it should be open and accessible (the road from Bunny Flat is closed for the snow season and typically opens on July 1st. I suggest you dress in layers, we will first go to the Gateway Peace Garden at 8:30 AM and spend some time connecting to the area. Then we will make our way up Everitt Memorial Highway as far as you can drive and then reassemble the group for the hike. You will have to provide your own method of transport or we can carpool from our Departure location at the Masonic Lodge 629 Alder St. Be there early we depart to the peace garden promptly ay 8:30 AM
The hike will take about 30-40 minutes to reach the spot I've been guided to acclimate others to after stopping by another energetic vortex that has been anchored with Light. I'd suggest you wear comfortable shoes meant for hiking as you will be hiking uphill through scree (loose rock). Bring enough water for a moderate hike for yourself, as we will spend some time at the entrance where I'll be calling in the same Light beings that I connected with last summer at the sculpture gardens.It will be important for the group vibration to match theirs. I recommend you be physically up to the task – this is a part of your personal journey and will have to endure it on your own.This is the first time I have brought a group this size and as a participant in the event myself, I want to contribute to the right circumstances for this Light integration to manifest for everyone present. Be mindful of what you want to get out of this opportunity. I'm quite excited for you all. LOWELL
Purchase Tickets Here
Price $200
SkyWatch Workshop Off-Site 2.5 hour Thursday~Friday~Saturday~Maybe Sunday Time 8:15 PM until 10-10:45 PM
This is a guided experience by UFO Tour Rev. John Polk from Sedona. After purchase, you will be given a location to meet at 8:15 in town. You will be doing a guided CE-5 meditation to invite "Them" in.
I will be lending you my State of The Art PSV-7 generation 3, military-issue night-vision goggles, and lasers. I have 8 of each. Some of you may have to share depending on how many people are on tour. Before we begin, I will explain to you about satellites. I have an app that identifies them and then I'll show you some incredible UFO footage. Among the millions of stars, you will see, we will be finding UFOs and communicating with them. This will be a soul-expanding experience that you will talk about for the rest of your life. If UFOs are not seen tickets will be honored the following night or if the weather makes it impossible!
Price $80