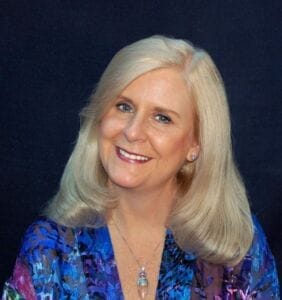 VICTORIA LILJENQUIST
Guest Lecturer Andromedan Commander
Featured Internationally on TV/Radio/Internet YouTube
Contactee and telepathic since Age 5 and direct Lineage of the prophet Ezekiel whom Victoria began filming Ezekiel's Chariot of Fire Ship and Wheel within the Wheel Merkabah Ship.
As a Visionary, Victoria is an accurate Intuitive consultant and receives Galactic Transmissions for clients and facilitates Galactic Recalibration, and cellular activation, assisting Individuals with connecting with their Star Lineage.
Receives Telecommunications and Special Timely Transmissions from Andromedan, Nordic Fleets, and The Council of Light. Updates from the Galactic Fleets regarding our Planet's Timely Transformation.
 Victoria has been initiating CONTACT for large groups since 1994…capturing them on film.  Victoria is an award-winning producer of "ENCOUNTERS WITH ANGELS, UFOs and DIVINE MESSAGES " featured at NYC  Film Festivals in Los Angeles and NYC in 2005.
Victoria has received accurate visions, which have occurred to the date and time of a Cigar Craft FLYOVER at THE OLYMPIC RINGS.. she received Worldwide Press during the 2002 World Olympics in Utah.
She has received Visions of the 2nd Earth since 1997 and has consistent visits to our Parallel Reality connecting with Yeshua, Divine Mother Mary, St. Germaine, and all the Masters. Victoria has Daily Teleportation and films her Encounters and transporters.
Her filming includes her Encounters on Film with Mothership, Merkabah Ships, and Diamond Ships featured on her expansive YouTube channel
YOU View her full length 
44 min film)
Visit
Victoria's Angelic Music brings the ships in..and has been shared internationally since 1996. As a Near Death Survivor, Victoria has been shown the Divine Plan for Humanity… during the NDE Victoria was infused with the Gift of Intense Healing which has changed the outcome of terminal patients.. she has literally touched over 30,000 individuals since 1998 thru her successful healing Centers in Utah and Colorado. 
YouTube Channel
**********
Victoria will be providing 
*Group Healing and Recalibration 
At The Event, Victoria will initiate CONTACT on Evening Skywatch June 20TH  2023. Victoria Liljenquist's Galactic Encounters throughout her lifetime .. experiencing the Parallel Reality and explains the Timeline Transformation.
Website:
Victoriaslight.com
YouTube Channel
Email: Victorialiljenquist@gmail.com 
Facebook with over 4,000 followers. 
Sedona,  AZ 
602 361 1668